'Foragers' Find New Products to Bring to Store Shelves
Thursday, August 29, 2019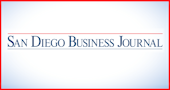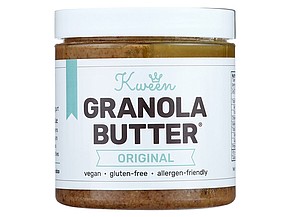 You & Yours Distilling Co. Kween Granola Butter. Good Lovin' Foods. This Dip is Nuts. Nutista. Solti.
These are just a number of the San Diego-based companies Elena Garcia, associate product coordinator of local purchasing for Whole Foods Market, also known as a "forager," has helped land on the shelves of the supermarket company as of late.
Garcia is one of two foragers that tend to the Southern California market, including San Diego. In essence, her job is to find new local products that might be a good fit for Whole Foods and the community the store is located in.
In order to do this, Garcia said she attends food trade shows, local farmers markets, reads food blogs, regularly tries new restaurants and attempts to stay on top of trends. She also said that many times, local vendors reach out to her to submit their brands for review.
Checking the Labeling
"Whole Foods Market foragers partner with local producers of all kinds — from farmers and fishers to cheese makers and bakers — to help make their products available to Whole Foods Market customers," she said. "As foragers, we review packaging, labeling, nutrition, ingredients, claims, attributes, taste… and various other factors to determine if we (will) launch an item."
If a decision is made to proceed with the item, Garcia said it can take up to eight weeks to onboard, but that can certainly vary. She said some brands are launched at hyper-local levels, which means it will only launch in a metro area such as San Diego. But, there are also instances in which a product can launch at the state level or even regional levels, the latter meaning it will be available in all stores in all four states that Garcia covers, which are Arizona, Nevada and Hawaii as well as California.
Local Focus
"Each store offers a selection of products that are specific to the community and our local foragers are dedicated to finding and incubating new and unique products that meet our quality standards for our customers to discover," said Garcia. She also said they've seen double-digit growth when local products are promoted by a foragers' team through demos, temporary price reductions and marketing campaigns.
Foraging isn't a new thing for companies like Whole Foods. In fact, Garcia said local foragers that do the same job as she does have existed for years. At the end of the day, the goal is to support the Whole Food Markets stores within specific areas, she said.
"Whole Foods Market strives to help customers discover the flavor, variety and innovative products found and made in their communities and acts as a destination to find the best local products available," Garcia said. "Customers see local as a differentiator for Whole Foods Market, as we support small business growth and promote local suppliers unlike any other brand.