Spring Valley Apartments Sold For $6M
Wednesday, August 28, 2019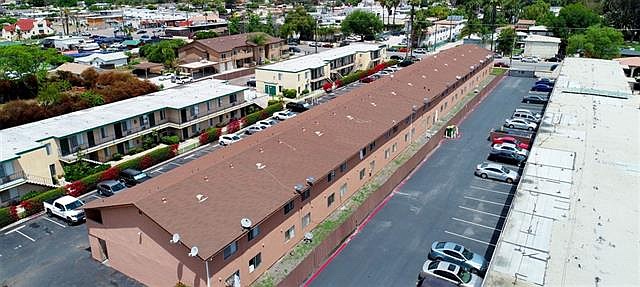 A Spring Valley apartment complex has been sold for $6 million.
The Chasin Coleman Trust bought the complex at 9109 Kenwood Drive.
The seller was Kenwood, LLC.
Built in 1985 on a 43,560 square-foot lot, the 27,360 square-foot complex has 28 apartments, more than 40 parking spaces and an on-site laundry.
All but one of the apartments have two bedrooms and two bathrooms. One has two bedrooms and one bathroom.
Terry Moore of Apartment Consultants, Inc. represented the buyer.
The seller was represented by Jeff Goodall, Jr. of Berkshire Hathaway.
Real estate reporter Ray Huard my be reached at rhuard@sdbj.com or 858-277-8904.