Cancer Drug Developer Erasca Bolsters Executive Team
Tuesday, August 27, 2019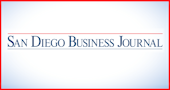 Led by biotech luminary Jonathan Lim, Erasca has beefed up its executive team.
The San Diego biotech, which has raised $64 million in funding, promoted Gary Leung to chief operating and financial officer.
Yeung was previously with Genentech and initially signed on as chief business officer at Erasca. David Chacko stepped into this role, coming from Versant Ventures.
In addition, Erasca appointed Les Brail as vice president of clinical development and Karen Gilmore as vice president of finance.
Erasca said it has multiple discovery programs for undisclosed targets that drive cancer, with an ambitious mission of "erasing cancer" that's embedded in the company's name. But the biotech hasn't revealed much beyond that.
Lim, Erasca's chairman, CEO and co-founder, helmed Ignyta, which sold for $1.7 billion to Roche.
Along with the appointments, Erasca said it put together a research and development advisory board, including Bruce Roth, Dave Matthews and others.