BlueNalu Announces Commercialization Plans for Seafood Production
Sunday, August 25, 2019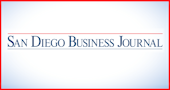 San Diego-headquartered BlueNalu, a food company producing seafood directly from fish cells, announced its commercialization strategy and food facility design schematics for large-scale production.
According to BlueNalu it "has created a five-phase commercialization strategy that starts with R&D and small-scale pilot testing, evolves to a phase that enables market research testing, and culminates in food facilities that are 150,000 square feet. It is anticipated that each facility will produce up to 18-million pounds of finished seafood products per year, or about 72 million four-ounce seafood fillets or equivalent units per year. BlueNalu is currently entering its first phase of development, producing whole seafood medallions and fillets at pilot-scale."
The company said it expects to introduce products into a test market in two to three years, and begin working on its first large-scale production facility in five years, a facility that will meet Good Manufacturing Practices guidelines and comply with FDA regulatory requirements for food production.
The company plans to replicate its initial facility at dozens of locations, making continual enhancements along the way, and selecting varieties of fish, product applications, and marketing channels to meet the needs of each region, the company said.
"We have recently developed stable fish muscle cell lines of multiple species, and accomplished this without using genetic engineering," said Chris Dammann, CTO of BlueNalu.
BlueNalu said its advances have made now the right time for commercialization plans.
"We have developed an optimal strategy for scaling up production of cell-based seafood from a variety of finfish, crustaceans and mollusks to meet global demand," said Lou Cooperhouse, president and CEO of BlueNalu