Retrophin's Stock Tumbles After Miss in Late-Stage Clinical Trial
Thursday, August 22, 2019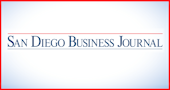 Shares of Retrophin fell 27% after its rare disease drug candidate failed to work better than a placebo in a late-stage clinical study.
Retrophin's drug for pantothenate kinase-associated neurodegeneration, or PKAN – a genetic and life-threatening neurological disorder – missed primary and secondary goals, or endpoints as they're known in biotech.
CEO Eric Dube said he's "very disappointed" in the topline results, "particularly because we have seen the devastating impact of PKAN on patients and their families, and a significant unmet need remains with no approved treatment option."
Dube added: "We will work closely with the investigators to further analyze the results of the study and share them with the PKAN community to contribute to the growing knowledge of this rare disorder."
The morning of Aug. 22 Retrophin shares traded at $12.77, a 27% drop from the prior day's close.
Retrophin has another drug candidate, sparsentan, that's undergoing late-stage clinical trials in two kidney-related diseases. The company said it's now focused on sparsentan and the rest of its pipeline.
In June Retrophin disclosed that it had paid infamous ex-CEO Martin Shkreli to settle legal disputes between him, the drug firm and board members. Shkreli founded Retrophin in 2011 and was booted three years later.