Stresses, Strains of Startup Life Can Take Toll
Wednesday, August 21, 2019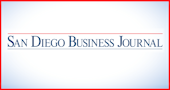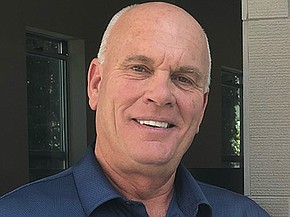 Building a company can be immensely rewarding, but it can also be an incredibly stressful experience. The uncertainty about the future, coupled with fast changes, long hours and large amounts of personal investment, can take a toll on founders and exacerbate pre-existing conditions.
Doug Colbeth knows this well. He started his third venture, MedCircle, just over a year ago. His company records video interviews with physicians about mental health topics, with hopes of making information accessible to as many people as possible. His experiences early on in his career, at his first startup, made him realize many people don't have access to the mental health resources they need.
Colbeth had always wanted to start his own business. Though his first company, Spyglass, was ultimately a success, it nearly cost him everything.
"It was the most stressed I had ever been in my life," Colbeth said. "A successful high-tech venture can be phenomenally rewarding and exciting. But usually, when there's all of that kind of activity, there's a lot of stress involved."
Despite the risks, Colbeth knew he wanted to create something of his own. When he graduated college, working for a large firm, such as IBM, was seen as the ideal career path. Colbeth told his father he didn't want to work for a big company, and his mother encouraged him to give his idea a shot. Better to risk failure than to regret having never tried.
"I just always liked building something, and my mother noticed that," Colbeth said. "If you have the itch to do a startup, go ahead and do it."

CEO of Spyglass
Colbeth became the CEO of Spyglass in 1991, in his mid-30s. He and his team were working on building one of the first web browsers, Mosaic.
The company quickly struck licensing deals with Microsoft, IBM and Apple for its browser technology. In 1995, Spyglass went public, making it one of the first publicly-traded internet companies.
An IPO might sound like a founder's dream, or at least an occasion worth celebrating. But it also added to the pressure.
"We were in the middle of building the internet. It was stressful," Colbeth said. "Taking the company public, that adds another level of stress."
Around that time, Colbeth said his health started to decline. He began having trouble sleeping.
The problems continued to escalate. Colbeth began having heart trouble, and took a three-month leave of absence. It was 1999, and he was only in his late 30s.
"The problem with stress is it will attack every part of your body, not just your brain," he said. "That was a seminal year for me because I realized I was unhealthy."
Opening Up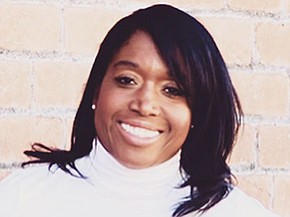 After a long career at Child & Family Resources, a nonprofit in Arizona, and local health-care staffing firm AMN Healthcare, Christiana Russell set out to start her own business.
With her background in mental health and health care, she started her own consulting business in 2018, where she planned to provide services for large firms. She had high expectations when others advised her to begin sharing her courses on social media. But early on, it wasn't working.
"I created these unrealistic expectations for myself; in this amount of time, you're going to see this much success, make this amount of money, and none of that happened," she said. "It caused a huge shift in my emotions from feeling confident to feeling inadequate, which ultimately took me to a place of depression."
Russell's initial response was to just try harder, work more hours, and hunker down. But she still wasn't seeing the results that she wanted.
"I was working these obscene hours trying to bring in income to help sustain what I believed entrepreneurial life was supposed to be," she said. "It was misguided."
Building Stress
As the stress kept mounting, Russell realized something had to change. She didn't feel well, she had gained weight, and the people closest to her also noticed that something just wasn't right.
"I started listening to folks in my inner circle tell me, 'you need help. Something is off-kilter,'" she said. "In order for me to get through that place of darkness, it took me opening myself up to those around me. But I didn't do it on my own."
Russell began seeking out people who could help her. She met a counselor, and also found a mentor via an introduction from a friend. She also began connecting with other entrepreneurs to talk about her experiences, both with her business and personal life.
"Once I started opening up just a little bit, all of a sudden people were coming out of the woodwork saying 'oh my gosh, let me tell you how I messed up. Let me tell you how challenging it was for me,'" she said. "What it did for me was, it made it legitimate in what I was going through."
Through that process, Russell learned she needed to reset her expectations. She stepped back to reassess her business, and built a new customer profile. She narrowed down some of the services she was offering and realigned her work. She also found a secondary source of income to support herself as she built her network.
"When you're moving into this space, in order to help yourself find success, it's important to recognize that it's going to be tight early on, and possibly for the next three to five years. That can impact your mental health tremendously," she said. "There's this whole self-work that needs to happen while we're going through this, and you've got to be up for it, because it's exhausting."
Recovery
Colbeth came back from his leave refreshed. He started eating better, drinking less, and exercising more.
Before, "I was kind of doing everything bad," Colbeth said. "My whole lifestyle had to change. I had to be very wary of when I had been working too much, too long, and then I would get into a severe depression."
He also set aside time to step back from work. Sometimes, he'd drive up to the mountains for a day. If work crossed his mind, he'd try to think of it on a high level, from the perspective of an outside observer.
Later on, Colbeth reached another important milestone. He had initially been misdiagnosed with depression, and received the wrong treatments. After he was correctly diagnosed with bipolar disorder, "It made a big difference," he said.
In 2002, Spyglass sold to OpenTV Inc. for $2.5 billion.
"So, it ended up being successful. But I hit a real bottom," Colbeth said. "I'm lucky I had a wife who was supportive. If you want to add madness to it, I had teenagers. My son was 8. It was a wild time. I won't forget it, and I don't want to forget it, because you don't ever want to go back to that."
Colbeth later became CEO of a software startup, Kinaxis, that went public in 2014.
MedCircle
A year ago, his experiences with his own diagnosis inspired him to create MedCircle. The company still has some of the stresses of a startup — irregular hours, and feeling a sense of responsibility for his employees — but Colbeth enjoys it.
He still gets up at 5 a.m. on Saturdays to do some work, but he also sets aside time away from his phone and email to decompress. Colbeth said his employees have mental health benefits at no cost, as well as access to the experts they interview for MedCircle's videos. And when they need to step away from work, there's a surfboard in the office, and the ocean's not far.
"A lot of CEOs think they need to project this image of invincibility. I talk openly about my bipolar disorder. As soon as you do it, people ask 'where can I get help?'" he said. "All you have to do is be a little bit humble about your own life and all of a sudden, people come up to you."
Seek Help and Support
Colbeth and Russell have experienced the ups and downs of building a business. But in the end, neither of them did it alone.
"Just seek the process as it unfolds. Seek help. You cannot do this alone," Russell said. "This is a road that is meant to be done collectively and with community." n
For non-crisis support and information on local resources, call NAMI San Diego's helpline: (800) 523-5933. The National Suicide Prevention Lifeline is 1-800-273-8255.