MG Properties Buys Two Los Angeles Apartment Complexes for $139.5M
Wednesday, August 21, 2019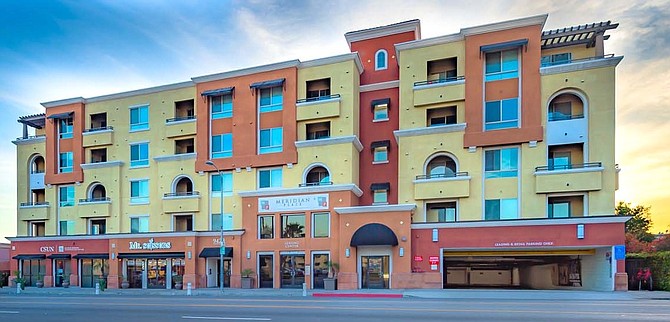 MG Properties Group based in Sorrento Valley has acquired two Los Angeles apartment complexes for a combined price of $139.5 million.
The firm bought the Enclave at Warner Center, 6710 Variel Ave., Canoga Park for $69.2 million and Meridian Place Apartment Homes, 9423 Reseda Boulevard, Northridge for $70.3 million.
MF Properties declined to identify the seller, but it was listed as Western National Group by CoStar, a real estate research firm.
The seller of the Enclave at Warner Center was represented by Greg Harris, Kevin Green and Joseph Grabiec of Institutional Property Advisors, a division of Marcus & Millichap.
Sean Deasy and Blake Rogers of JLL represented the seller in the Meridian Place transaction.
The Enclave at Warner Center has 195 apartments and Meridian Place Apartment Homes has 202.
"Southern California continues to be a top performing market with favorable economic and real estate conditions," said Mark Gleiberman, MG Properties CEO. "Combining the locations with Enclave's and Meridian's high-quality of construction and access to multiple major employment centers makes this an exciting addition to our portfolio."
Real estate reporter Ray Huard may be reached at rhuard@sdbj.com or 858-277-8904.