UC San Diego Passes $2 Billion Fundraising Goal
Tuesday, August 20, 2019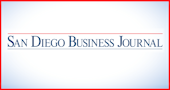 UC San Diego has become the youngest university in the U.S. to achieve a $2 billion fundraising goal. The achievement comes three years earlier than projected, having received the $2.04 billion from over 135,000 unique donors, according to the university.
The Campaign for UC San Diego was launched in 2012 with a 10-year initiative to raise money in support of three priority areas: student support and success, campus and community, and research and innovation.
The university said with the success of the campaign, UC San Diego aims to use the funding to impact the campus in a variety of ways, ranging from student scholarships to funding what they believe will be new and innovative medical research.
"The Campaign for UC San Diego is already transforming the university physically, intellectually and culturally," UC San Diego Chancellor Pradeep Khosla said. "In seven years, we have expanded college access and affordability for underserved students, initiated campus-wide interdisciplinary research initiatives to foster collaboration and solve societal challenges, and strengthened university and community partnerships to drive regional impact."
Since the launch in 2012, donors have catalyzed record-breaking fundraising totals each year of the campaign, with 40 percent of the total dollars of the campaign all coming from gifts above $10 million.
The campaign's early successes have inspired optimism.
"Our 135,000 donors have created a powerful community that is driving fundraising momentum, and propelling us to continue our efforts to the planned conclusion of the campaign in 2022," Khosla said. "With the three years remaining, imagine how many more innovations we can inspire, cures we can discover and communities we can build with continued support."