SANDAG Issues Bonds for Mid-Coast Trolley Project
Tuesday, August 20, 2019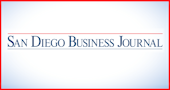 The San Diego Association of Governments (SANDAG) has issued $335 million in bonds to help finance the construction of the Mid-Coast Trolley Project.
Set to begin service late 2021, the Mid-Coast Trolley Project will add nine new stations and extend San Diego Trolley service 11 miles from Old Town to UC San Diego and University City. Currently, it is more than 50 percent complete, on schedule and on budget.
According to SANDAG, the Series 2019 Capital Grant Receipts Revenue bonds were issued on July 30 in a total par amount of $335 million, maturing from 2023 through 2027, with an estimated all-in borrowing cost of 1.91 percent.
The bonds were sold in early August, with Wells Fargo Securities serving as lead underwriter and Public Financial Management serving as financial adviser. They were ultimately sold to 51 investors who placed $3.1 million of orders. SANDAG said it was able to reduce interest rates from the initial offering, due to high demand.
The government's high level of commitment to the Capital Investment Grant (CIG) project as well as the Mid-Coast trolley was noted in the bonds' "A-" rating from Standard & Poor's. The CIG project, the primary program in which the federal government supports large and locally planned transit projects, has given $430 million to-date to SANDAG.
The delivery of the Mid-Coast Trolley Project to the San Diego region looks promising, as the Series 2019 bonds seem to represent the final piece of financing needed, according to SANDAG.