Heron's Pain Anesthetic Successful in Late-Stage Clinical Trial
Tuesday, August 20, 2019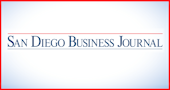 A postoperative pain anesthetic from Heron Therapeutics reduced pain intensity and the use of opioids after hernia surgery in a late-stage clinical trial, the company reported Aug. 20.
Heron's HTX-011 lessened pain to a greater degree than a placebo and the anesthetic bupivacaine while hitting safety marks, according to the San Diego biotech.
"Despite the many risks of opioid use, most patients undergoing hernia repair surgery are prescribed opioids after surgery," said in a press release Sonia Ramamoorthy, chief of colorectal surgery at UC San Diego Health.
"These data suggest HTX-011 can significantly reduce postoperative pain, including severe pain, and help patients reduce and even avoid the need for opioids."
Roughly 800,000 inguinal hernia repairs are performed in each year in the United States, according to Ramamoorthy.
"Exposing fewer patients to opioids and discharging the majority of them without opioids could have a positive impact on the country's high rate of opioid dependency," she said.
Besides hernia surgery repair, HTX-011 has also been shown in phase 3 trials to reduce pain in bunionectomy. In phase 2b trials the drug candidate generated positive results in total knee arthroplasty and breast augmentation.
Heron will resubmit its application seeking permission to sell the drug, after the U.S. Food and Drug Administration in April issued what's called a complete response letter, citing issues around manufacturing and chemistry.
Clinical efficacy and safety weren't raised in the letter, Heron has noted.
In the latest clinical trial results, there was a 23% and 21% reduction in pain intensity compared with a placebo and bupivacaine, respectively. In a 72-hour, post-surgery period HTX-011 patients took 38% less opioids than a placebo and 25% less than bupivacaine patients.
Among HTX-011 patients 51% didn't need opioids three days after surgery, while the same was true for 22% of placebo patients and 40% receiving bupivacaine.
HTX-011 is a long-acting, fixed-dose combination of the anesthetic bupivacaine with anti-inflammatory drug meloxicam. Heron has pitched its painkiller as vital in a public health crisis.
Some 80% of patients undergoing surgery are prescribed opioids to help manage post-operative pain, opening the door to addiction, as well as leftover pills accessible to others in the home.