Organovo Exploring Strategic Alternatives After Poor Results
Sunday, August 18, 2019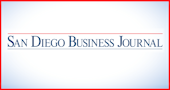 Organovo's technology appears to be ripped from a science fiction novel: 3-D printed tissues that emulate human organs.
But financial difficulties have led the company to explore a merger, acquisition or other strategic alternatives.
On Aug. 7, San Diego-based Organovo said it reached the decision after its lead program — implantable tissues that act as a bridge solution for patients awaiting a liver transplant — failed to show prolonged therapeutic benefit. Another try would require time and resources Organovo doesn't have, the company said.
"As a result, we've suspended development of this lead program and have engaged Roth (Roth Capital Partners) to explore strategic alternatives focused on maximizing stockholder value," said CEO Taylor J. Crouch.
'Restructuring Steps'
"We're also taking restructuring steps to manage our resources and extend our cash runway as we evaluate a range of ways to generate value from our technology platform and intellectual property, our commercial and development capabilities, and our financial assets."
Organovo last year said the tissue implants were on track to begin human clinical trials by 2020, a long-term play to complement its drug toxicity business.
The company has billed its bioprinted liver tissue as a "patient on a plate," with the ability to observe various stages of disease progression, an alternative to testing drug candidates on rodents and cell cultures.
The tissues generated the bulk of fourth quarter revenue of $0.7 million revenue, a 38% year-over-year decrease, the company said in May. But the company posted a $7 million net loss during the quarter, a $0.5 million improvement over the year-prior period.
As a precursor to the August announcement, Organovo in fourth quarter earnings delayed its application to begin human testing of the lead program to 2021.
The company cited more work to be done on preclinical studies, manufacturing and a need for decisive data.
Initially, though, results appeared promising. In 2018 the program pulled in an orphan drug designation, bringing development tax breaks and other benefits.
In 2018 Crouch told the San Diego Business Journal the company was focused on cutting costs and growing revenues, asking for patience.
"We're a biotech company. So this will be more of a long-term biotech value inflection story," Crouch said.
Now it's unclear what the next chapter will be.