North Park Apartments Sold For $3.7M
Sunday, August 18, 2019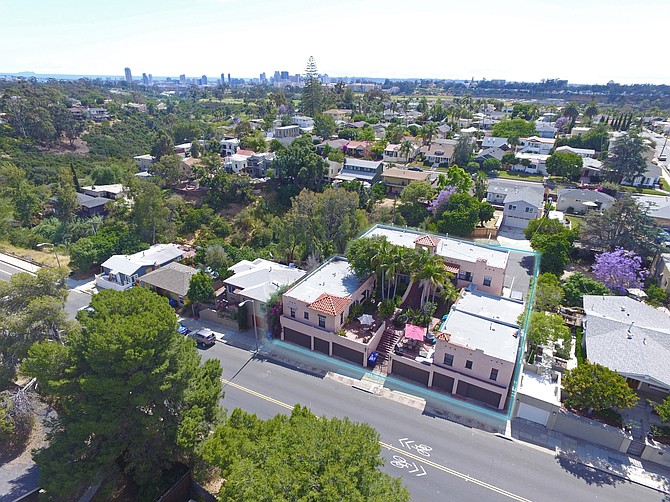 A North Park apartment complex has been sold for about $3.7 million.
Conor Brennan, an investment specialist in Marcus & Millichap's San Diego office, represented both the buyer and seller.
The seller was Russell Murfey. The buyer was not disclosed.
Built in 1988, the complex at 2814 30th St. has 10 apartments averaging 600 square feet.
There are eight two-bedroom, one-bathroom apartments and two one-bedroom, one bathroom apartments.
The buyer intends to renovate and keep the property long-term, according to Marcus & Millichap.
Real estate reporter Ray Huard may be reached at rhuard@sdbj.com or 858-277-8904.