Biotechs (And Other Small Companies) May Lose Association Insurance Option
Friday, August 16, 2019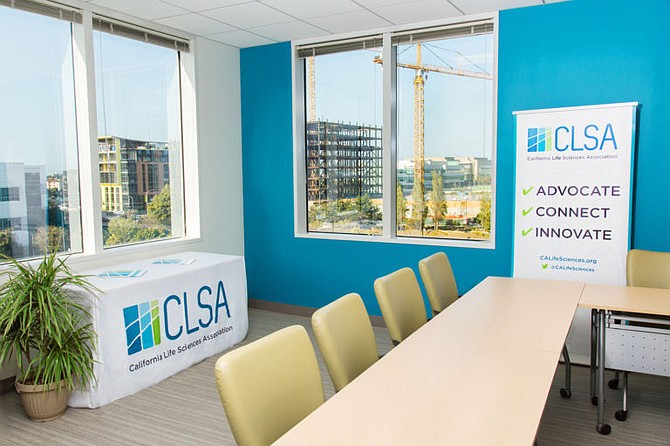 San Diego biotech Histogen plans to take its 25 employees and band together with other small companies to buy health insurance.
Firms with fewer than 100 workers can join associations related to their industry to get better insurance rates. But a California regulatory agency recently called such arrangements into question, creating uncertainty for Histogen.
"It really puts us in an awkward position, because we're trying to get our cost of health care down," said Richard Pascoe, the CEO of the hair-loss drug developer, which currently offers traditional small-group insurance.
Histogen wants to join Beyond Benefits, a so-called association health plan under the San Diego-based industry group Biocom. But in a July letter to insurers the California Department of Managed Care, or CDMC, fired a warning shot against the plans, in what could have wide-reaching impacts for biotechs, life sciences trade groups and other industries.
"California law significantly limits the extent to which employers and individuals may join together to purchase health care coverage as an association," states the letter, which the San Diego Business Journal obtained through a public records act request.
Life sciences trade groups say their plans level the playing field for small biotechs, a hallmark of San Diego's economy. Larger firms typically have greater purchasing power and clout, yielding lower-cost health insurance.
The July letter, as a caveat, is labeled as a draft, or guidance in government parlance, one reason Biocom said it's too early to draw conclusions. The group is still taking new plan enrollees.
But in an Aug. 14 statement CDMC doubled down, saying small employers can only buy small-group insurance — as opposed to joining forces to act like a single large employer.
"For small employers participating in associations, regardless of whether the association is currently existing or new, health plans would be able to sell only small-group coverage to those small employers," the statement says.
CDMC, which declined an interview request, said the impetus for the letter was Senate Bill 1375, a law that took effect in January that codified existing health plan rules on the books.
Biocom and the California Life Sciences Association offer the most visible association health plans in San Diego.
But other industries stand to be affected as well.
Timothy Jost, an emeritus health law professor from Washington and Lee University, said restrictive California law — reinforced by the letter — leaves little incentive to establish and operate these plans. Jost explained state rules regarding association health plans essentially preempt federal law.
"Basically it's red versus blue as to whether states think association health plans are a good idea or not," Jost said.
States like California have clamped down, arguing the offerings hurt the Affordable Care Act marketplace by luring away younger, healthier workers. This could increase premiums among Affordable Care Act plans.
"California it appears is more restrictive than others," Jost said.
Outside of California, the Trump administration last year made it easier for small employers to join forces for association insurance, saying this would provide businesses with more options.
A federal judge this spring invalidated the changes, calling them an "end-run around the Affordable Care Act." Even if the Trump administration ultimately prevails, states could choose not to enforce the rules.
Amid state action, Biocom CEO Joe Panetta said the trade group is still taking new plan enrollees.
"No one's come to us and said, 'We're going to terminate your association health care plan,'" Panetta said.
He added a draft letter is one thing, a final rule is another. Biocom's Beyond Benefits plan includes 260 life sciences companies throughout the state, though it's unclear how many meet the definition of a small employer with fewer than 100 employees.
Panetta called its association health offering among Biocom's selling points, but not "do or die" for the organization.
"We don't want to get too far out over our skis on this before we know exactly what the state is talking about," he said.
'Waiting for Clarity'
Echoing him was Todd Bennett, the division director of employee health and benefits at Marsh & McLennan Insurance Agency. The company brokers Biocom's plan.
"I am still waiting for clarity," Bennett said, adding the July letter can be read as curtailing association plans but there are nuances to the situation. To him Biocom's offering is a matter of competitiveness.
"Most small-group plans that a lot of these companies would have to participate in don't have as rich of benefits. And it's a very competitive landscape to hire people," Bennett said.
Not to mention, biotechs would rather funnel limited cash into research and development than benefits.
A 2016 promotional video from Marsh & McLennan and Biocom stated that on average it has saved member companies $1,000 per employee annually in premiums. It touts reduced administrative headaches as well.
The video notes health claims data show life sciences employees are generally healthier and younger than other industries' employees, which has proved persuasive in negotiations with insurance carriers.
Insurers UnitedHealthCare and Anthem, recipients of the state agency's letter, did not respond to interview requests.
The California Life Sciences Association declined to comment.
The July letter seems in part a response to UnitedHealthCare's plan — which has since been pulled — to launch an association health offering. So said Craig Gussin, a licensed health insurance underwriter with Auerbach & Gussin Insurance and Financial Services in Carlsbad.
"This is the state reminding people of California law," Gussin said.
Pascoe, the CEO of Histogen, hopes the state reverses course. Past companies he led were part of Biocom's Beyond Benefits.
"The level of service and the benefits were comprehensive and beyond what you got alone," Pascoe said.