Ken Weixel
Wednesday, August 14, 2019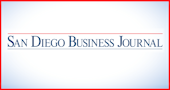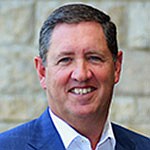 Ken Weixel, San Diego Managing Partner, Deloitte LLP
Ken Weixel is the managing partner of the San Diego office of Deloitte LLP and has been one of the leaders of the firm's Life Sciences & Healthcare industry practice. Ken started his career with Deloitte 38 years ago, and focuses exclusively on providers, health plans and life sciences companies. He previously served as managing partner of the healthcare and life sciences industry practices in Columbus, Ohio and Los Angeles.
Ken spent three years building and leading the Life Sciences & Healthcare Transaction Services Group that serves many of the industry's most substantial strategic and financial buyers. Ken has served in national leadership roles with the provider and health plan sectors including serving as the U.S. managing partner for audit and advisory services for the Life Sciences & Healthcare industry group.
Ken has served as the senior adviser to the Deloitte Center for Health Solutions based in Washington D.C. Ken has also chaired the board of the center whose mission is to inform industry and government stakeholders in the healthcare system about emerging trends, challenges and opportunities.
A certified public accountant, Ken regularly speaks on accounting, governance and health related topics and has been quoted in numerous publications.
Ken has served on the board of trustees of Capital University, his alma mater, where he earned a B.S. in accounting. Ken serves on various boards including Biocom, the California Chamber of Commerce and The Century Club of San Diego. He is a graduate of the Columbia University Graduate School of Business Leadership Development Program and the Wharton School of Executive Leadership Program.