Qualcomm Names New Board Chair
Tuesday, August 13, 2019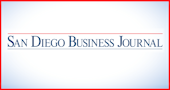 Qualcomm Inc. appointed a new board chair on August 13. Mark McLaughlin, who previously served as chairman and CEO of cybersecurity company Palo Alto Networks, will serve as Qualcomm's Chairman of the Board. McLaughlin has also served on Qualcomm's board since 2015, most recently serving on its compensation committee.
McLaughlin will replace Jeff Henderson, the former Chief Financial Officer of Cardinal Health, who had served as Qualcomm's chairman since March of 2018. He was Qualcomm's first independent chairman after former CEO and executive chairman Paul Jacobs stepped down last year. Henderson will stay on the company's board and continue to chair its audit committee.
Henderson said in a news release that it "seemed like the right time to pass on the baton" as Qualcomm ramps up its 5G efforts.
"It was a great honor to lead the Board, particularly during this period," he said. "The Board will benefit greatly, in this phase of its development, by having a technology industry veteran like Mark as its lens into the company's business, particularly 5G."