TECH: WITH FINTECH GROWTH, CO. EXPECTS BIG DEMAND FOR ITS ID VERIFICATION
Mitek Is Still Busy Integrating Acquisitions
Sunday, August 11, 2019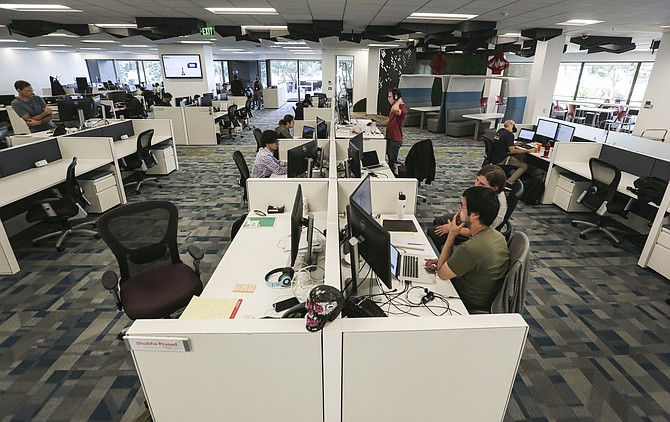 Mitek's new CEO, Max Carnecchia, has had plenty on his hands in his first few months of the job. The company dodged a takeover attempt from ASG Technologies, a software company owned by activist investor Elliott Management, and finished considering other potential buyers in April.
"I view Mitek as a good small business with an opportunity to grow to a significantly bigger and better business. As the new CEO, I spent the first few months getting to know the company, but I also had the unfortunate distraction of addressing a strategic process that was forced upon the company," Carnecchia, who joined Mitek as CEO last November, said in an earnings call. "One positive consequence of that exercise was that it caused us to look at this organization through a different lens."
Now, still on its own, the tech company is planning its next move after buying two identity companies in recent years. Last year, Mitek acquired A2iA, a Paris-based image recognition company, and prior to that, it acquired ICAR Vision Systems, a Barcelona-based identity verification company.
Double Digit Growth
Despite a few bumpy months, Mitek has been growing. It has seen double digit growth in its mobile deposits business, which lets users deposit checks by snapping a picture of them with their smartphones. More than 6,400 financial institutions use Mitek's technology. In the future, Mitek expects its identity verification business will outpace its checks business. The company brought in $21.9 million in the quarter ending June 30, up about 36 percent from last year.
But the company is operating at a net loss, in part chalked up to the recent acquisitions. The company reported a net loss of $99,000 in its most recent quarter, an improvement from a net loss of $2.78 million last year.
Part of that cost is in integrating the newly-acquired companies. Mitek has been making some cuts to only focus on the core technologies from each acquisition.
Seven Systems
"We've accumulated seven different systems, mostly through acquisitions, that need to be rationalized where appropriate," Carnecchia said. "Each of those systems were purpose built to address unique problems and as such, each has a different approach to the technology."
In June, the company undertook a strategic restructuring of A2iA's business in Paris, which included cutting some products not related to its checks business and "significantly reducing" its workforce. That led to about $3.2 million in severance and other related costs, according to Mitek's quarterly filing.

Fintech and Nonprofits
Carnecchia is also scouting out new growth opportunities for Mitek. Even though there's plenty of room for adoption of its mobile deposit and digital identity businesses, Carnecchia sees potential to bring on customers in two additional sectors: fintech and charities.
With fintech, Carnecchia said he sees potential uses for Mitek's mobile identity verification technology with companies such as stock-trading app RobinHood or online banking company Varo Money.
"Fintech is red hot right now," Carnecchia said. "There is just a ton of money, whether it's Silicon Valley money, whether it's venture or private equity, or the more traditional banks themselves investing in those disruptors."
As for nonprofits, they might seem like an unlikely fit for a tech company like Mitek, but Carnecchia said he sees an opportunity to help process donation checks.
"It's just a great opportunity to stop leakage," he said. "If you've ever run for a cause or biked for a cause, you collect the checks and sometimes they don't all make it."