Carlsbad Industrial Building Renovated
Thursday, August 8, 2019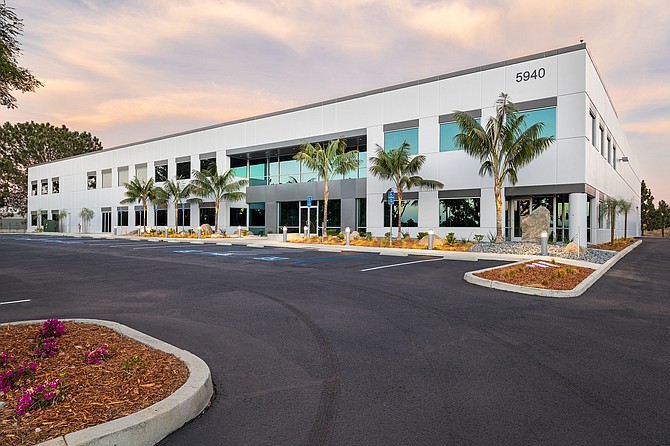 BLT Enterprises headquartered in Santa Monica has completed more than $1 million in renovations to a Carlsbad industrial building.
The company acquired the 60,000 square-foot building in the Carlsbad Research Center at 5940 Darwin Court in 2017 for $9 million from El Cedro, LLC, which leased the property back for three years.
Improvements included a new roof, new skylights, new air conditioning and heating systems, addition perimeter windows to increase natural lighting, a new glass balcony.
Renovations also included removing interior offices and conference rooms.
Exterior improvements included drought-tolerant landscaping and a new outdoor patio with a bocce ball court and horseshoe toss area.
"These renovations take advantage of the demand for industrial product that can accommodate today's tenants who gravitate to live/work/play environments and foster collaboration and creativity," said Bernie Huberman, BLT founder and president.
"BLT's overall investment strategy is centered on long-term ownership," Huberman said. "We identify well-located properties that are poised for value creation and draw upon our proven strategies to improve or reposition properties to ensure they meet their highest and best use in their respective markets."
Real estate reporter Ray Huard may be reached at rhuard@sdbj.com or 858-277-8904.