Organovo Suspends Lead Program, to Explore 'Strategic Alternatives'
Wednesday, August 7, 2019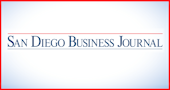 Known for 3-D printed tissues that emulate human organs, Organovo plans to explore a merger, acquisition or other strategic alternatives.
On Aug. 7 the company said it reached the decision after its lead program — implantable tissues that aimed to be a bridge solution for patients awaiting a liver transplant — failed to show prolonged therapeutic benefit. Redevelopment would require time and resources Organovo doesn't have, the San Diego company said.
"As a result, we've suspended development of this lead program and have engaged Roth (Capital Partners) to explore strategic alternatives focused on maximizing stockholder value," said CEO Taylor J. Crouch.
"We're also taking restructuring steps to manage our resources and extend our cash runway as we evaluate a range of ways to generate value from our technology platform and intellectual property, our commercial and development capabilities, and our financial assets."
Organovo last year said the tissue implants were on track to begin human clinical trials by 2020. Meanwhile, Organovo has generated cash from pharmaceuticals using its tissues to evaluate drug performance in liver diseases.
In connection with the announcement Organovo canceled its first-quarter earnings call slated for Aug. 8.