Obalon Therapeutics Charts $15M Stock Offering
Monday, August 5, 2019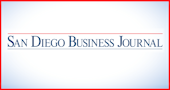 Obalon Therapeutics – which makes a gas-filled balloon designed to treat obesity -- recently announced it's planning a $15 million public stock offering.
Terms can be found here.
San Diego-based Obalon said proceeds would fund the company's pivot to retail.
Obalon earlier this year laid off employees, including its direct sales force. In April the company said it retained Cowen as an independent financial advisor "to assist in exploring financial and strategic alternatives."
Last year the U.S. Food and Drug Administration cleared the company's balloon-placement system.
The offering is expected to close Aug. 26, according to the company.