CEO IS CONFIDENT IN COMPETITIVE POSITION, MARKET AND OPPORTUNITIES
Illumina Results Show Weak Second Quarter As Revenue Is Up 1%
Sunday, August 4, 2019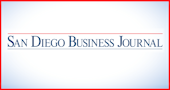 In second quarter earnings Illumina Inc. said revenue grew only 1% year over year, an atypical financial miss for the giant of DNA technology.
On July 29, the company reported $838 million in second quarter revenue, slightly higher than the company's forecast two weeks earlier of $835 million but well below its original expectation of $885 million.
In mid-July Illumina tamped down expectations for the quarter by slashing its revenue forecast, noting an order that did not close as expected in the second half of June and a slow ramp up in population genomics initiatives — national programs to sequence scores of people to find links between genetics and disease.
The company also cited weakness in the direct-to-consumer market, made up of services like Ancestry.com that use Illumina machines.

"I want to be clear that none of the contributors to our miss in Q2 challenge our conviction about the market, the broad and unbounded genomics opportunity or the competitive position of our technology," said CEO Francis deSouza in an earnings call.
Net Income Increase
He added the company is encouraged by sequencing consumables growth and more sequencing shipments. Despite lower-than-anticipated revenue, Illumina recorded $296 million in net income, a 42% year-over-year increase.
As part of quarterly earnings Illumina said it still anticipates its $1.2 billion acquisition of Pacific Biosciences will close in the fourth quarter.
A U.K. regulatory watchdog — the Competition and Markets Authority, or CMA — this spring launched an investigation into the deal. The agency later said the deal raises anti-competitive concerns given Illumina's dominance in sequencing, referring the matter to a more in-depth analysis.
"The way that works is that they have appointed a panel that we are working with to provide the information they need to make the decision to answer questions that they have and the CMA has up to the middle of December to come back with a decision," deSouza said. "They've not always taken that full time so they could come back with a decision before that, but that's the time they have."
Gross margin came to 68.4%, versus 69.3% in the prior year period, according to Illumina. The company exited the quarter with $3.2 billion in cash, cash equivalents and short-term investments, compared with $3.5 billion as of December 30, 2018.