Q2: Revenue Skyrockets for Tandem Diabetes Care
Thursday, August 1, 2019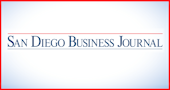 After the market closed on Aug. 1 Tandem Diabetes Care reported second quarter earnings that included $93.3 million in revenue, a 173% year-over-year increase.
Shipments of its touchscreen insulin pumps – Tandem's bread-and-butter – nearly quadrupled in the second quarter compared to the same period in 2018.
"We shipped more pumps in the first half of this year than we shipped in all of 2018," said John Sheridan, president and CEO. "Approximately half of our new customers report being new to pump therapy, demonstrating that user-friendly technology drives adoption and that we are making progress in our longer-term goal to bring the benefits of pump therapy to more people with diabetes."
The company posted a $1.5 million net loss, much improved from a $59.4 million loss in the second quarter of last year that included a $42.5 million non-cash charge from outstanding warrants.
Gross margin was 54%, versus 44% in the same period in 2018.
Tandem now expects full-year sales will be in the range of $350 million to $365 million, while the company previously estimated $300 million to $315 million in sales.
On Aug. 1 the company's stock closed at $60.23 a share, but hovered around $66 in after-hours trading.
Tandem was part of a recent San Diego Business Journal article on comebacks in San Diego life sciences.