La Mesa Apartments Sold For $3.9M
Tuesday, April 30, 2019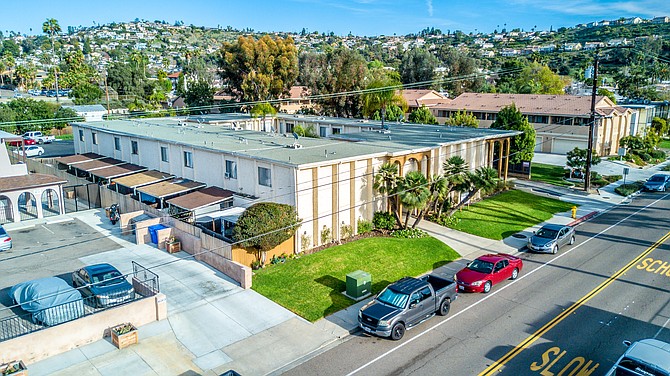 A La Mesa apartment building has been sold for $3.9 million.
The complex at 4261 Lowell St. has 16 townhomes of 975 square feet with two bedrooms and one bathroom each.
The buyer was Bel Vue Terrace Apartments LLC of Del Mar.
The seller was Didaso LLC of San Diego.
Benn Vogelsang of South Coast Commercial, Inc. represented the seller.
Brendan Flynn of South Coast Commercial represented the buyer.
Real estate reporter Ray Huard may be reached at rhuard@sdbj.com or 858-277-8904.