Apartment Complexes Sold For $3.5M
Tuesday, April 30, 2019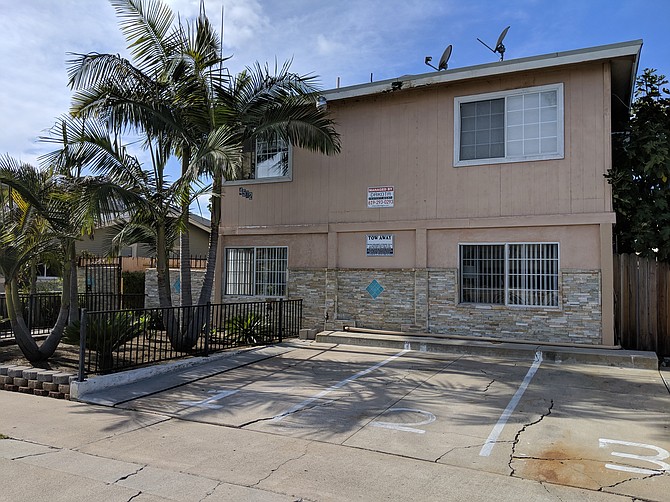 A pair of Normal Heights apartment complexes has been sold for a combined price of $3.5 million.
The complex at 4572 34th St. has eight apartments and the complex at 4743-4745 Wilson Ave. also has eight apartments. The apartments range from 564 square feet to 793 square feet.
They were sold by the Estate of Allen Carl Weiss to Urban Heights LLC.
Mike Conger and Brian Jenkins of Commercial Asset Advisors represented the buyer.
David Andrews of ACRE Investment Real Estate Services represented the seller.
Real estate reporter Ray Huard may be reached at rhuard@sdbj.com or 858-277-8904.