Survival Systems International Secures $6.5M Credit Facility
Monday, April 29, 2019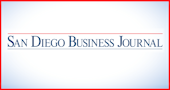 Valley Center-based Survival Systems International secured a $6.5 million credit facility on April 26. Costa Mesa-based Pacific Mercantile Bank originated the loan for the manufacturer.
Survival Systems International, a lifeboat and emergency equipment manufacturer, maintains 10 service centers worldwide. The company also manufactures ballistic foams for military helicopters and airplanes.
The lifeboat manufacturer provides boat inspection, lifeboat repair and refurbishment and lifeboat training services, to name a few, in over 30 countries. The company also manufactures lifeboat capsules designed for deep-water rigs and platforms.
The lender and borrower did not disclose pricing figures for the credit facility.