SD 500: Vincent J. Bartolotta Jr.
Monday, April 29, 2019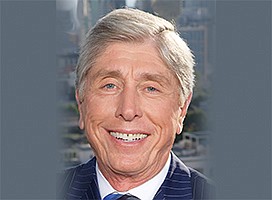 Vincent J. Bartolotta Jr.
Founding Partner, Thorsnes Bartolotta McGuire
Vincent J. Bartolotta Jr. has been involved in some of the highest profile legal cases in San Diego over the past 20 years. He specializes in plaintiff's litigation with an emphasis on business disputes, condemnation and major injury cases. His 2001 verdict in Border Business Park versus the City of San Diego received recognition as one of the nation's Top 10 Verdicts that year. Bartolotta serves on the board of St. Vincent de Paul Village, the American Ireland Fund San Diego Chapter and serves as president of the San Diego Nice Guys Association.
ALMA MATER
University of Pittsburgh
EARLY JOBS
Before he became an attorney, he held many jobs, including working as an ironworker and a scuba diver.