LunaDNA Brings in Second Partner with Genomelink
Monday, April 29, 2019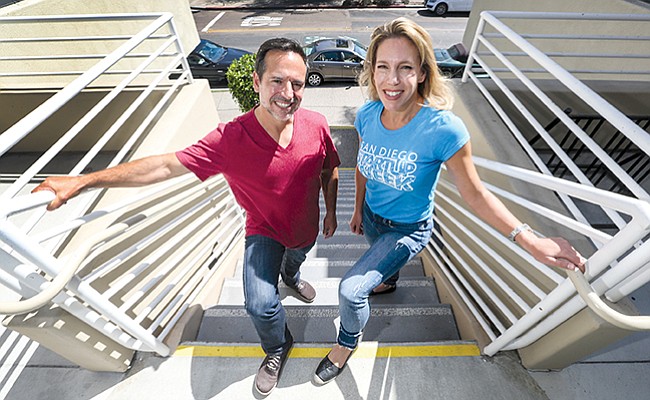 LunaDNA, a Solana Beach startup that rewards users for sharing their DNA data for research, has landed a partnership with DNA analysis company Awakens. The deal will allow users of Awakens' platform, Genomelink, to upload their data to LunaDNA.
"Awakens believes personal DNA engagement should be a life-long journey for individuals and their families because the knowledge embedded in our DNA is continuously being discovered," Awakens CEO and Co-Founder Tomohiro Takano said in a news release. "LunaDNA's people-first principles offers members a new way to help advance science and the shared history between our teams made them the clear partner choice for our members."
The deal is the second major partnership LunaDNA has struck since its parent company, Luna Public Benefit Corp. (PBC), was founded in 2017. Earlier this year, LunaDNA and the Genetic Alliance reached an agreement to combine their respective databases.
As the cost of genome sequencing has gone down, more curious users have turned to companies like 23andMe and Ancestry.com to learn about their health. That information could lead to future health discoveries, but LunaDNA proposes that users should reap the rewards from sharing their data.
In December, the startup received approval from the U.S. Securities and Exchange Commission to offer company shares in exchange for users' health and DNA data. That information is de-identified, aggregated and encrypted. Researchers from nonprofits, for-profit companies, disease organizations and research communities can request access to LunaDNA's platform.
"We are excited to see organizations like Awakens recognizing that modern data stewardship means individuals must come first," Luna PBC President and Co-Founder Dawn Barry said in a news release. "People coming together at scale as a data sharing community represents the next frontier in making research more efficient, inclusive, and informative, but it requires earning people's trust through transparency, reciprocity, and honoring their control at all times."