Selling Some Shut-Eye Is A Wide Open Market
Sunday, April 28, 2019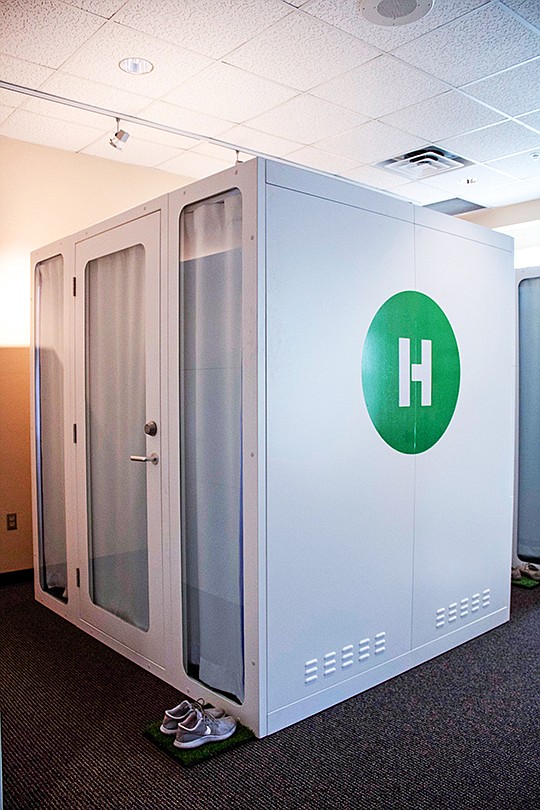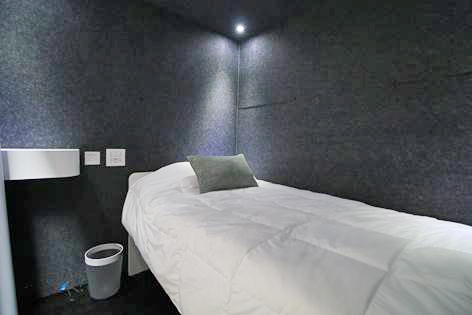 Hohm
CEO: Nikolas Woods
Amount of funding raised to date: $236,000
No. of local employees: 8
Headquarters: Miramar
Year founded: 2016
Company description: Hohm designs sleeping pods that can be reserved in advance. It plans to make pods for universities, airports and businesses.
Weary airport passengers uncomfortably draped over metal seats. Sleepy students dozing off in the library over their notes for final exams. These were just a few of the people Nikolas Woods had in mind when he started his new company, Hohm.
Woods came up with the idea for the napping pod startup while he was working long hours at his previous venture, a medical device startup called Lightbox Medical that he sold in 2016.
"It started with the need in my own personal life," Woods said. "It was an issue being away from the house and needing a quick 30-minute nap."
Woods spent the past two years developing sleeping pods that can be reserved in advance through a website or mobile app. Unlike the futuristic recliners used at tech firms like Google, Hohm's pods are like a mini-room. The 43-square-foot units are heavy duty, made out of powder-coated steel, with a twin-sized mattress, charging ports, and a sound-blocking curtain.
The company struck a partnership with mattress company Tempur Sealy International while it was developing its first pods in 2018.
"I wanted to create something that rivaled your own bedroom, not like a chair," Woods said. "It's spacious and private. You can stretch out and be comfortable."
The company may have a chance to see its product take off; it was one of five companies accepted into the San Diego Airport Innovation Lab's newest cohort. Through the new program, startups are given the chance to demo their products at the San Diego International Airport, and receive feedback from airport leadership, with the chance to gain a more extensive presence at SAN.
"It's so perfect—the Airport Innovation Lab is right in our backyard," Woods said. "Our goal is a long-term placement within the San Diego International Airport, and also other airports."
Hohm is also building out its presence on college campuses. The company launched its napping pods at the University of Arizona's student union late last year, where it drummed up 225 bookings in its first 10 weeks. Roughly 22 percent of its customers came back.
Neysha Aguilar, marketing and communications manager for Arizona Student Unions, said the pods have been a hit for students that are on a tight schedule, and might not have time to walk back to their dorms or drive home. Faculty use them, too.
"They're loving it," Aguilar said. "Some of them even schedule their naps into their day."
Hohm currently lets users reserve its pods for 30 minutes to four hours, for about $12 per hour. It has one attendant for every four pods, to help ensure booking goes smoothly, clean the pods and make sure only one person uses them at a time.
Woods hopes to bring Hohm to more schools for the upcoming semester.
"We're looking to continue at the University of Arizona and spread to more schools in the fall," he said.