Report: Apple Sought to Acquire Intel's Smartphone Modem Business Before Settling with Qualcomm
Sunday, April 28, 2019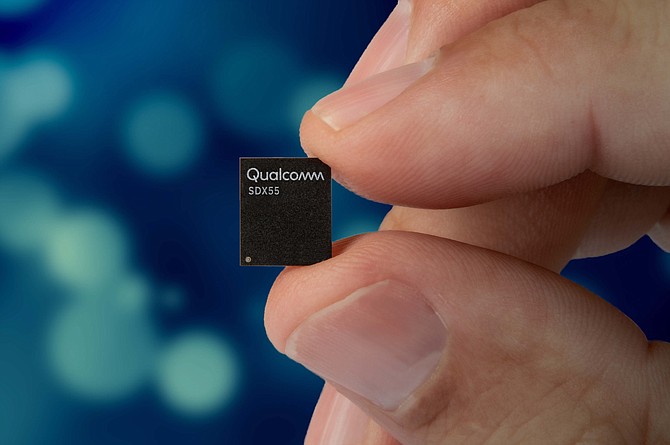 Qualcomm Inc. and Apple Inc. suddenly settled a series of multibillion-dollar lawsuits on April 16. Shortly after, Intel Corp. announced it would no longer make 5G modem chips for smartphones.
The burst of news left tech writers and analysts puzzling over which decision came first. Months before the settlement, Apple had been in talks to acquire Intel's 5G smartphone modem business, according to an anonymously-sourced report in the Wall Street Journal. The talks began in the summer of 2018 and ended shortly before Apple and Qualcomm struck a six-year licensing and supply agreement.
The modem chip is the component of the phone that allows it to connect to a network, making it possible to make phone calls and surf the web over a cellular data connection. Before the unexpected settlement, Apple had planned to use Intel as the main supplier of modem chips for its 5G smartphones, which it planned to release in 2020. Now, it appears that Qualcomm will be the main supplier of 5G modems for Apple.

Intel's chips for laptops and data centers have been a much bigger business than its smartphone modems, so it's not too surprising that its new CEO, Bob Swan, might want to offload the latter. According to the Wall Street Journal, Intel was losing about $1 billion annually on its smartphone modem chips.

Even with its new agreement with Qualcomm, Apple still may be looking to develop its own smartphone modems in the long run. The Cupertino-based company is still in the process of opening a 1,200-person campus in San Diego, where it has been posting jobs for design engineers and wireless systems engineers for its silicon technologies group.

"When they're hiring for design engineers for a digital modem, you have to take them for their word," Patrick Moorhead, founder of Moor Insights and Strategy, told the San Diego Business Journal in a previous interview. "At the beginning, I pretty much thought Apple was trying to poach Qualcomm engineers. … Now that there's an armistice here, are they going to aggressively go after Qualcomm employees like they were before? I just don't know."