Constellation Brands to Close 2 Ballast Point Brewing Facilities
Sunday, April 28, 2019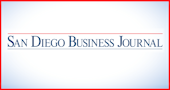 Constellation Brands Inc., headquartered in Victor, New York, has confirmed the closing of two Ballast Point facilities, including one located in San Diego. According to a spokesperson for Constellation Brands, the Trade Street R&D brewing facility will "transition over the coming months," while the Temecula Brewpub closure is effective immediately.
The reason for the closures is "to better align resources based on declining craft trends," said Stephanie McGuane, communications manager for Constellation Brands' beer division.
While Constellation Brands isn't providing specifics as to how many local employees will be laid off, McGuane said the company is "working with impacted employees to help them transition to opportunities either within or outside the company." All other Ballast Point facilities in San Diego will remain open.
Just in January, Ballast Point opened Ballast Point Brewpub at Downtown Disney District at the Disneyland Resort, marking the first time a brewery opened at Downtown Disney District. Although SDBJ previously reported a brewery and kitchen was set to open in San Francisco this spring, making it the first location in Northern California, McGuane said plans to open the brewery have been halted at the time.
Founded in 1996, San Diego-based Ballast Point was acquired for $1 billion by Constellation Brands Inc. in 2015, the company behind Robert Mondavi and Svedka Vodka.
Travel & hospitality reporter Mariel Concepcion can be reached at mconcepcion@sdbj.com or 858-634-4625.