TECH: PERSPECTIUM RAISES $8M IN SERIES B; MARQUEE CLIENTS ON BOARD
Company Fills the Need to Integrate Software
Sunday, April 28, 2019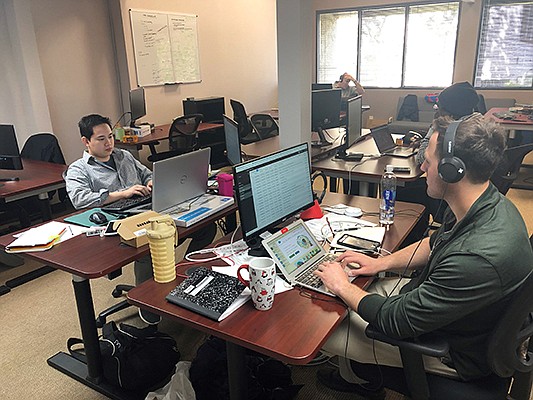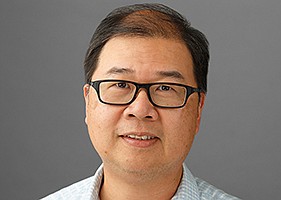 ServiceNow was the perfect San Diego success story. The cloud computing giant, now with a market cap of $43.81 billion, was one of a handful of technology firms in the area to go public.
Though the tech firm moved to Silicon Valley, since its 2012 IPO, a handful of talented ServiceNow alumni have returned to the San Diego area. One of them is David Loo, ServiceNow's first hire, and founder of fast-growing service integration company, Perspectium.
Perspectium raised $8 million in a Series B round led by local growth equity firm TVC Capital, bringing its total funding to $16 million. The company currently has 96 employees at its offices in Rancho Bernardo, and expects to grow to 130 by year's end.
Loo said his company essentially picks up where his work with ServiceNow ended. As more companies are turning to software applications, such as Workday, Salesforce and ServiceNow, Perspectium helps connect the dots between them.
"Now more than ever before, we're really excited about the market that is opening up for us," Loo said. "A lot of customers believe in SaaS to deliver these applications. Now, the next step is to get them all to work together."
For example, if a customer called a company to report a problem with a product, that information would be recorded in the company's customer relationship management (CRM) system, such as Salesforce. If the bug was determined to be a software problem, that information would then need to be forwarded to the company's IT department. And, if IT determined the issue was related to Amazon Web Services, that information would have to be passed on to a third group, that might not even be in the company.

"You still want the original record to live within Salesforce, and you want those two records to be connected together," Perspectium Vice President of Marketing Craig McDonogh said. "You should have the same information in IT and in your customer care department."
Instead of companies having to build these connections from scratch, Perspectium does it for them.
Quiet Growth
Though Perspectium has been flying under the radar for the past few years, it has already drummed up some marquee customers, including Southwest Airlines, Deloitte, McDonalds, General Electric and Loo's former employer.
He founded the company in 2013, testing the waters to see what its customers needed most. In 2014, Loo put in seed funding, and started growing the company, bringing on its first five customers from past relationships.
"I knew what problems customers had," he said. "It was easy for me to call in and get a response."
Loo began growing the company organically, hiring engineering graduates from the San Diego area, including his alma mater, UC San Diego. He quietly grew the company through a grassroots effort to get customers, and making them stick with good customer service — a tactic he learned from his days at ServiceNow.
Loo recalled the early days with ServiceNow, when founder Fred Luddy would joke, "10 or 15 years from now, someone's going to say this was an overnight success. They would never realize how hard it was to get there."
Now, Loo is in those shoes.
"It's helpful in terms of knowing what the (startup) pitfalls were, but only to an extent, because I'm finding new pitfalls," he said. "I was a hardcore software developer. Now I'm a CEO. It's a change in experiences. At the same time, I feel very grateful to be able to do this."
First Investment
In 2017, Loo raised his first investment, an $8 million Series A round led by TVC Capital. That allowed the company to build out its sales and marketing team, as well as its overall footprint in San Diego.
TVC Capital Managing Partner Steve Hamerslag said he found out about the company through JMI Equity, the firm that had invested in ServiceNow. JMI Managing General Partner Paul Barber had heard about the company, but it was too early on for JMI, which generally makes investments of $15 million to $125 million.
For TVC Capital, which invests in B2B software companies and has about $400 million in assets under management, it was the perfect fit.
"I'm very grateful to Paul," Hamerslag said. "The company has more than doubled in size since we made our initial investment, only 20 months ago."

A couple of points caught Hamerslag's interest: The company has net negative churn, meaning it adds new customers faster than it loses them, and it overall has high rates of customer retention. That is a good indicator that they're solving major problems, Hamerslag said.

With TVC's latest investment, Perspectium is developing new products for its customers. It will also use the funds to grow its global workforce, including its European headquarters in London. Loo expects to expand to the Asia-Pacific market in 2019 or 2020.
"Success begets success in San Diego," Hamerslag said. "We need the ServiceNows to spawn the next generation of companies, the next generation of entrepreneurs, and this is a clear example of where that happened."