SD 500: Jaye Connolly-Labelle
Thursday, April 25, 2019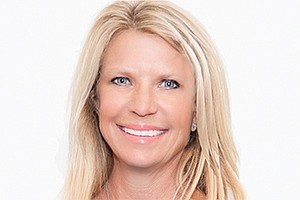 Jaye Connolly-Labelle
President And CEO, RippleNami Inc.
SDBJ 500 recap: Jaye Connolly-LaBelle is chairman and CEO of RippleNami Inc. She brings more than 30 years of experience to her role with software company. RippleNami developed the first B2B blockchain technology combined with data visualization to connect 5 billion unconnected people in developing countries. In past 18 months, RippleNami's innovative technology solution positively impacted 30 million people in Africa, 1 million livestock and 2.8 million veterans in the U.K. in aiding middle income growth efforts. Prior to RippleNami, Connolly-LaBelle held various positions in finance, mergers and acquisitions.
ALMA MATER
Texas Tech University
NOTEWORTHY
She is a speaker and mentor for female college students headed into the workforce.