Illumina Reports 12 Percent Increase in Earnings
Thursday, April 25, 2019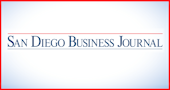 Illumina reported net income rose 12 percent year over year in first quarter earnings, reaching $233 million.
That was on revenue of $846 million, up 8 percent from the prior year's Q1, the San Diego genomics company said.
"This was a strong start to the year, with $846 million in revenue and more than $1 billion in orders for the first time in Illumina's history," said CEO Francis deSouza in a statement. "Our growth is driven by a broad range of sequencing applications."
The company said it expect full-year revenue growth in the range of 13 percent to 14 percent.
Illumina makes sequencers for health and research purposes, including powering direct-to-consumer DNA tests.
The company reiterated its $1.2 billion acquisition of Pacific Biosciences is expected to close midyear.