Connect and San Diego Venture Group Merge
Thursday, April 25, 2019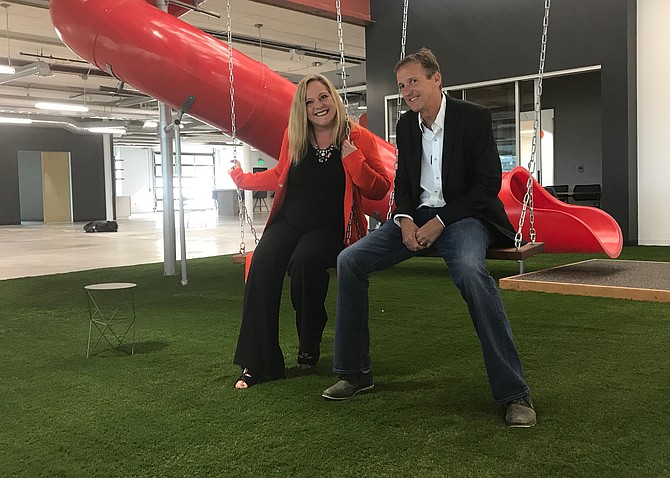 Two giants in the San Diego startup community are combining forces. Connect and the San Diego Venture Group merged on April 25, combining Connect's accelerator programs and resources for early-stage companies with SDVG's support in raising money and accessing venture capital firms.
SDVG President Mike Krenn will serve as CEO of combined organization, called Connect with SDVG. During his leadership of SDVG, Krenn helped grow the pipeline of venture funding flowing into San Diego, which reached to $2.5 billion last year. He has helped more than 50 startups raise more than $200 million, and helped found both Tech Coast Angels and CommNexus.
"We're very fired up and happy about this merger," Krenn said in a news release. "It's all about lifting up the entrepreneurial startup community. Connect has been a leader in entrepreneurism and early-stage educational workshops as part of the Springboard Accelerator Program, while SDVG has been on the other end of the spectrum with providing access to capital and raising money, so it all fits in super nicely."
Silvia Mah, who was recently named president of Connect, will serve as president and chief operating officer of the combined company. A prominent angel investor in San Diego, Mah also founded startup accelerator Hera Labs, and more recently helped launch Ad Astra Ventures, which focuses on high-growth, female-led startups.
"Mike and I share the same value system and know that it takes a village to start and scale a successful startup," Mah said in a news release. "We're bringing our villages together to make San Diego better. There's no shortage of entrepreneurs and startups that can use help, so we are looking forward to supporting them in all aspects of their growth."
The two companies will combine their respective teams and boards, and will relocate to a new UTC office at 4110 Campus Point Court. Connect's Tim Scott will continue to serve as executive chairman of the combined organization, with James Mackay and Eric Otterson serving as co-vice chairmen.
"We are ecstatic about the combined leadership of Mike Krenn and Silvia Mah," Scott said in a news release. "Connect has traditionally focused on helping those promising entrepreneurs to be investment ready and grow in ways that benefit the regional economy. San Diego Venture Group has done a superb job of facilitating entrepreneurs on their journey to securing capital and as a combined team, Connect with SDVG will be focused on supporting the entrepreneurial journey from idea to a successful enterprise."