Funding Puts EvoFem in Position for Product Launch
Wednesday, April 24, 2019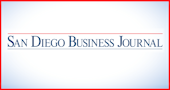 Through a private stock placement Evofem Biosciences raised $30 million and said a second tranche is expected to provide up to $50 million more as the company gets closer to asking for regulatory approval of its birth control gel.
Evofem developed amphora, which regulates vaginal pH in a range that's inhospitable to sperm.
After positive late-stage clinical trials, Evofem in the second half of the year will ask for U.S. Food and Drug Administration approval.
In a deal that closed April 10, investor PDL BioPharma bought $30 million in Evofem stock, at $4.50 a share, a 26 percent premium on the prior day's closing price.
Evofem said a second tranche could provide up to $50 million, through PDL buying another $30 million in stock, and Woodford Investment Management and Invesco Asset Management each investing $10 million in stock.
"Successful completion of this financing should enable us to execute our strategy with confidence and to ensure the successful launch of amphora in 2020 as a novel, hormone-free, woman-controlled contraceptive, if approved by the FDA," said Saundra Pelletier, CEO of Evofem, in a news release.
When used as instructed, amphora had a 98.7 percent efficacy rate in preventing pregnancy in phase 3 trials, a rate similar to other common contraceptive methods. Taking into account a sliver of women who incorrectly used amphora, the efficacy rate was 86 percent. Minimal side effects were reported, Evofem said in December.
A separate amphora clinical trial is gauging whether it can prevent chlamydia and gonorrhea in women. Results from the phase 2b clinical trial are expected this fall.