Carlsbad Apartment Complex Sold For $9.3M
Tuesday, April 23, 2019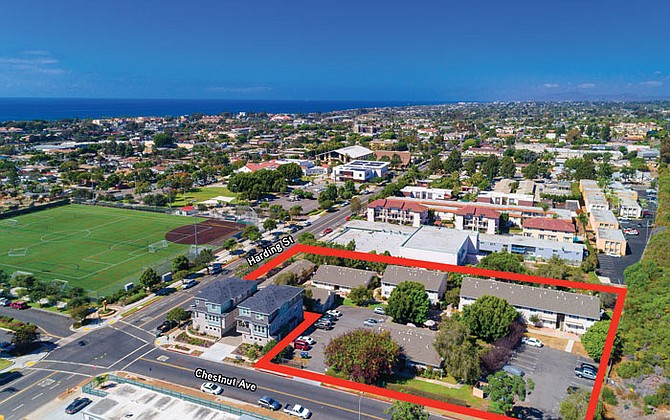 A Carlsbad apartment complex has been sold for $9.3 million.
Harding Garden Apartments, 3380 Harding St., was sold by Ralph K, DeLoach Separate Property Trust to F&F Harding LP.
The 22,526 square-foot project has 35 apartments averaging 615 square feet each.
Peter Scepanovic and Corey McHenry of Colliers International Multifamily Advisory Group represented the buyer and the seller.
The new owner plans to renovate the complex.
"The Harding Gardens Apartments have been under the same private family ownership for more than 45 years," said Scepanovic, senior vice president at Colliers International. "With the property's ideal location near the Carlsbad Village and nearby beaches, the ownership acquired and will maximize a strong investment opportunity that has not been on the market for decades.
Real estate reporter Ray Huard may be reached at rhuard@sdbj.com or 858-277-8904.