Sempra Wind Asset Sale Completes $2.5 billion Divestiture
Monday, April 22, 2019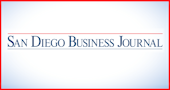 Sempra Energy announced the completion of its divestiture of its U.S. renewable business and non-utility natural gas storage assets April 22. The company said it completed the sale of its stake in operating and development-stage wind assets to American Electric Power Co.
According to a news release from Sempra, it sold a 724 megawatt portfolio for $584 million in cash to AEP. The portfolio included Black Oak Getty Wind in Minnesota and Apple Blossom Wind in Michigan, as well as Sempra Energy's interests in jointly owned projects with BP Wind Energy: Auwahi Wind in Hawaii, Flat Ridge 2 Wind in Kansas, Mehoopany Wind in Pennsylvania, Cedar Creek 2 Wind in Colorado, and Fowler Ridge 2 Wind in Indiana. AEP also acquired all of Sempra Energy's wind projects currently in development.
Sempra (NYSE: SRE) said in February it completed its sale of its non-utility U.S. natural gas storage facilities to an affiliate of ArcLight Capital Partners for $328 million, subject to post closing adjustments. The company also sold its U.S. solar assets and battery storage development projects to Consolidated Edison in December for $1.6 billion.
Credit Suisse and J.P. Morgan served as Sempra's lead financial advisers and Latham & Watkins served as the legal adviser in the sale of the wind portfolio.
In other Sempra news, Sempra LNG received approvals from the Federal Energy Regulatory Commission to site, construct and operate its Port Arthur LNG export facility in Jefferson County, Texas. The approvals came April 18.
Sempra LNG president Justin Bird said the final investment decision on the Port Arthur LNG project would be made at the end of 2019 or early 2020.