PROPERTY: LUXURY OFFERING SHORT ON SPACE, BUT BIG ON AMENITIES AND STYLE
San Diego Is Test Market for Company's Micro Apartments
Monday, April 22, 2019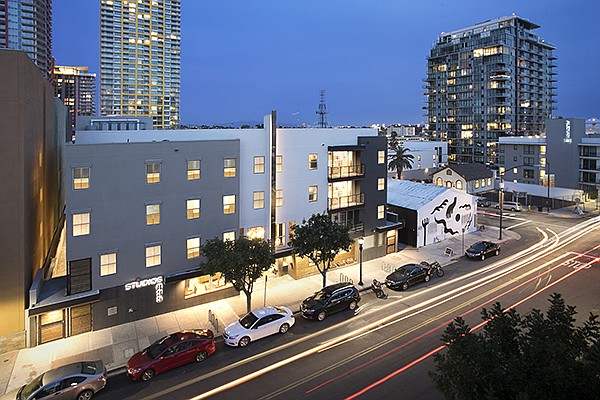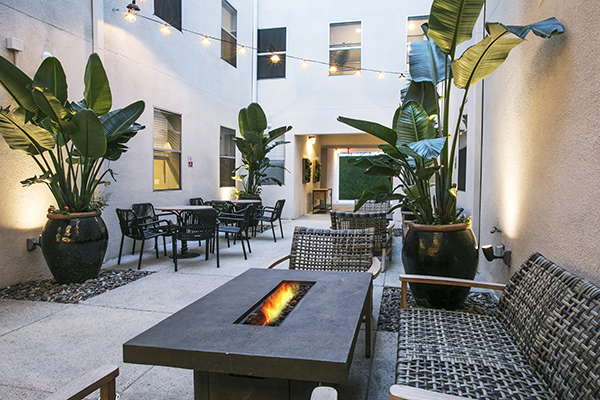 Tiny apartments — some so small that they'd almost qualify as walk-in closets — are making a go of it in downtown San Diego.
In a first for San Diego, the real estate investment firm FPA Multifamily LLC based in San Francisco, has converted a former East Village single room occupancy hotel (SRO) into a micro apartment complex — Studios435.
The project also is a first for FPA — an experiment of sorts to test the market for micro apartments, said Michael Earl, the firm's chief operating officer.
"We're trying this out and seeing if we want to offer it in different cities across our platform," Earl said.
Studios435 is actually two four-story buildings that were once the Hotel Metro — one at 435 13th St., that was renovated to have 60 micro apartments and a smaller building across the street at 434 13th St., that now has 26 micro apartments.
FPA acquired the buildings in April 2016.
Earl declined to say how much the firm paid for the buildings or how much it spent renovating them.
"We essentially had to gut the building," Earl said. "We had to redo the elevators. We had to redo all the heating and air conditioning systems, the roof. Really, the only thing that's still there is the exterior shell."
The apartments range from 188 square feet to 386 square feet, three of which are balcony apartments overlooking 13th Street.
Because they're so small, space is at a premium.
Large windows that can be opened and let in natural light make the apartments seem less confining.
Each apartment has a Murphy bed and a table-top, both of which fold into the wall.
They also have a full bathroom and kitchens — a big change from the Hotel Metro, in which residents shared bathrooms and kitchens.
The new apartments — billed as luxury apartments — also come with gas ranges, combination convection/microwave ovens, refrigerators and flat screen televisions.
Each building has a furnished first-floor lounge and a laundry room with washers and dryers that alert residents via cellphone when their washing's done.
At 435 13th St., there's also a business center and a furnished outdoor patio. A similar patio space in the smaller building has been converted into an indoor/outdoor gym.
The Rents
Monthly rents range from $1,399 to $2,075. In addition to rent, residents pay a monthly utility fee of $50 and a monthly "smart home" fee of $99.
Prev Next