BUILDING: CO. CULTIVATES TRUST, DEPENDABILITY AND SKILL TO WIN CASINO CONTRACTS
Swinerton's Winning Hand
Sunday, April 21, 2019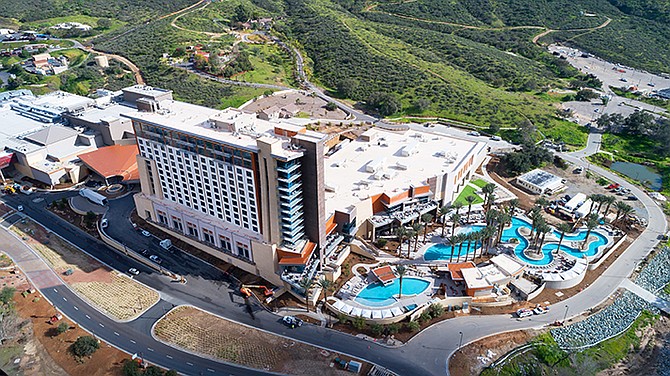 SWINERTON
CEO: Jeffrey Hoopes
Revenue: $480 million in
San Diego in 2018 ($3.89 billion companywide the same year)
No. of Local Employees:
400 (approximately 3,500 companywide)
Headquarters: San Francisco
Year Founded: 1888
Company Description:
A commercial construction, construction-management and renewable energy company that is employee-owned and operates coast-to-coast.
In the last few years, an estimated $1 billion has been spent on renovations and expansions of casinos in San Diego County.
Last October, the Viejas Band of Kumeyaay Indians completed its seven-year renovation and expansion of Viejas Casino & Resort for an undisclosed amount. Just last month, after two years of construction, the Sycuan Band of Kumeyaay Nation unveiled its $260 million expansion on the Sycuan Casino Resort. And, later this year, the San Pasqual Band of Mission Indians' Valley View Casino & Hotel is projected to wrap up a $50 million renovation. The tribes don't bank on just anyone to execute these costly and lengthy undertakings.
Swinerton, the commercial construction company behind the above-mentioned developments, seems to have gained the trust, and the continued business, of the tribal nations.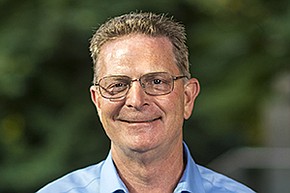 Creating a Relationship
"One of the reasons why we have been so successful is because of our relationship with the tribes," said Mark Payne, vice president and division manager of Swinerton in San Diego, adding that the company has been working with local tribes for about a decade now. "We develop a level of trust and partnership with the tribes. They trust us and that is the main thing that has led to the long-term relationship with them."
Headquartered in San Francisco, Swinerton was founded in 1888 and has about 400 San Diego-based employees out of 3,500 nationwide. In 2018, the company's revenue was $480 million locally and $3.89 billion companywide. According to Payne, the company projects to make about $400 million in San Diego in 2019.
Jack Blanchat, a spokesperson for Swinerton, said the company's capacity — based on size and skill set — is another reason why it is the go-to contractor for San Diego-based casinos.
"We are a large enough contractor to build those big, ground-up buildings that the casino construction boom requires," he said, adding that Swinerton has partnered with over 35 tribes around the country and entered the San Diego market about a decade ago. "A lot of tribes want to partner with us because we have the ability to service them. We also have an understanding and have learned a lot about how they want to impact the local community. We are always thinking and trying to be conscientious of tribal traditions and processes."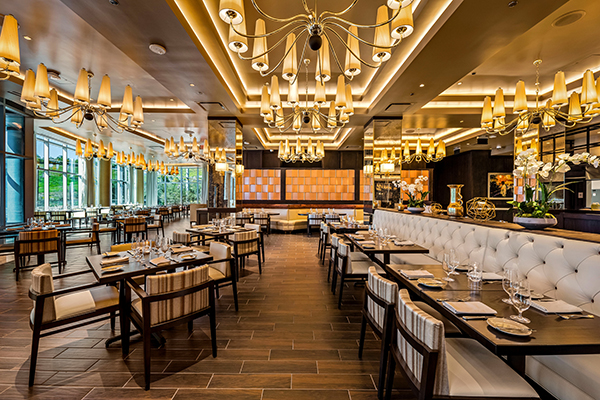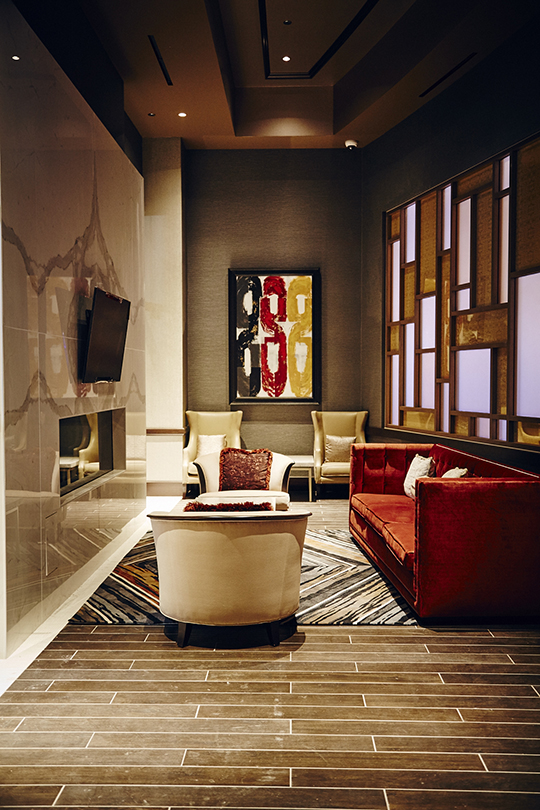 Blanchat said, for years, Swinerton has been very intentional in educating itself about the tribes and the tribal gaming industry. He said Swinerton executives often go to trade shows, including the National Indian Gaming Association conference held recently in San Diego, to meet people and see if they can connect with potential future partners within the tribes. He said the firm has been the No. 1 contractor in California by market size for the last five years, according to Engineering News-Record, headquartered in New York. He added that last year Swinerton opened an office in Charlotte, North Carolina, and Atlanta, Georgia. It now works in 18 markets, including Seattle, Portland, Oregon, Los Angeles and Irvine, Austin, Texas, Denver, Colorado, and Honolulu.
Economic Impact
According to Katherine Spilde, professor at San Diego State University's L. Robert Payne School of Hospitality and Tourism Management, the expanding and revamping of these casinos is important because of their continual, growing impact on the local economy.
"The impact is so much broader than just building casinos — the tribes invest revenues in ways that benefit the community since they are powerful philanthropists, generous neighbors and the majority of their employees are non-tribal members; they hire thousands of non-tribal employees," she said.
As per the 2016, California Tribal Government Gaming Impact Study by the California Nations Indian Gaming Association, tribal government gaming generated $7.8 billion in economic output in 2014 for California; created over 63,000 jobs statewide; produced nearly $400 million in state and local tax revenue; and provided $3.3 billion in income for Californians. A 2017 American Gaming Association report states California's tribal gaming market grew to be worth more than that of the Las Vegas strip for the first time in 2016, surpassing $8 billion in annual revenue. The most recent figures from the National Indian Gaming Commission indicate total nationwide tribal gaming revenue reached $32.4 billion in 2017, up from $31.20 billion the year prior and accounted for 45 percent of the overall U.S. casino market.
Expecting Resort-Style Amenities
Spilde added the properties in Southern California are being expanded partly because of the rising expectations of the consumers, who are yearning for more integrated resort model type of amenities. As a result of the tribes now delivering and offering these types of experiential gaming properties, the revamped casinos are enticing gamers and their families to stay in San Diego for days at a time, thus spending their gaming dollars locally, she said. And, these guests are having the same experience of, say, Las Vegas, without having to travel far and without some of the fees like parking and resort fees that Vegas hotels and casinos tack on.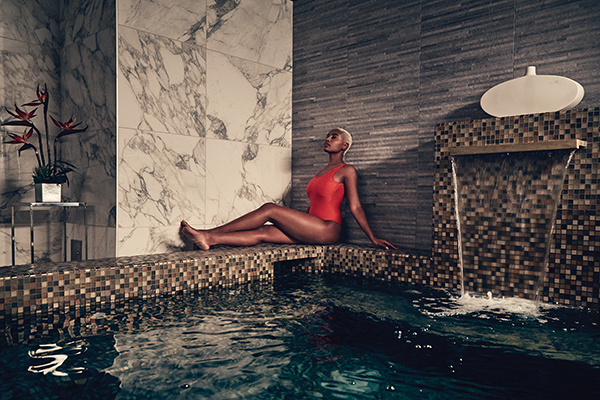 "Tribes are aware of the fact customers are sensitive to those new fee-based models," she said, "and they are offering the same level of quality and experience without those fees."
Payne, of Swinerton, said it is the desire of the tribes to keep up with the evolution of the casino from mono-dimensional gaming facilities to multi-dimensional full-service resort models that has kept Swinerton especially active in the local casino industry the last couple of years.
"Particularly the last three to five years, everyone is trying to outdo everyone," he said. "And, we are typically on the early ends of discussions, doing pre-construction and developing plans and phasing and those types of things."
'11 Day Blitz'
Payne added that Swinerton is also always willing to work with the casinos, even if the request may seem a bit unique. He said about four or five years ago, Valley View wanted to do a refresh on both the hotel and casino but didn't want to disturb the customers for a long period of time. So, Swinerton and the San Pasqual Band of Mission Indians sat down and came up with what they dubbed the "11 Day Blitz," a plan in which they would shut down the property for 11 days and work around the clock to complete the project. He wasn't sure it would work, Payne said, but they planned it out and got it done.
Today, things have come full circle for Swinerton. Currently, the firm is working, once again, with Valley View Casino for a refresh and expansion of its casino floor, the addition of a new bar and a restaurant. On any given day throughout the duration of the project, Swinerton has anywhere between 70 and 100 people on site at a time. The revamp will add 80 employees to Valley View's 900 people local workforce.
"The tribes work so hard to find the right partner because they want their support for years," said Blanchat, the Swinerton spokesperson. "Our job is just to maximize the cost efficiency and create the strongest possible solution for the projects."