BUILDING: CO. CULTIVATES TRUST, DEPENDABILITY AND SKILL TO WIN CASINO CONTRACTS
Swinerton's Winning Hand
Sunday, April 21, 2019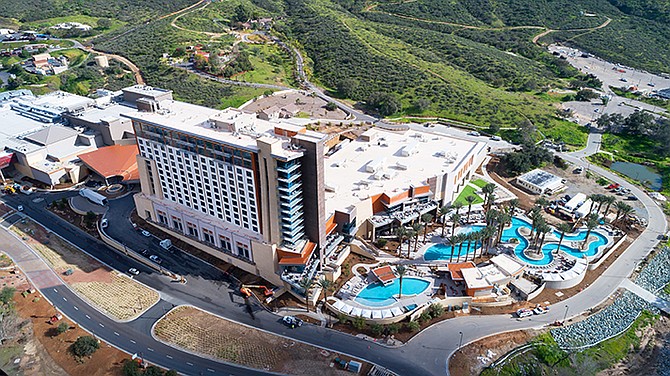 SWINERTON
CEO: Jeffrey Hoopes
Revenue: $480 million in
San Diego in 2018 ($3.89 billion companywide the same year)
No. of Local Employees:
400 (approximately 3,500 companywide)
Headquarters: San Francisco
Year Founded: 1888
Company Description:
A commercial construction, construction-management and renewable energy company that is employee-owned and operates coast-to-coast.
In the last few years, an estimated $1 billion has been spent on renovations and expansions of casinos in San Diego County...