Soak Up the History, the Sun and the Luxury of Coronado
Sunday, April 21, 2019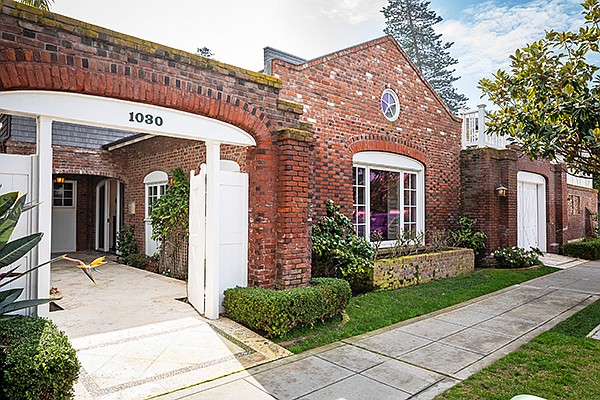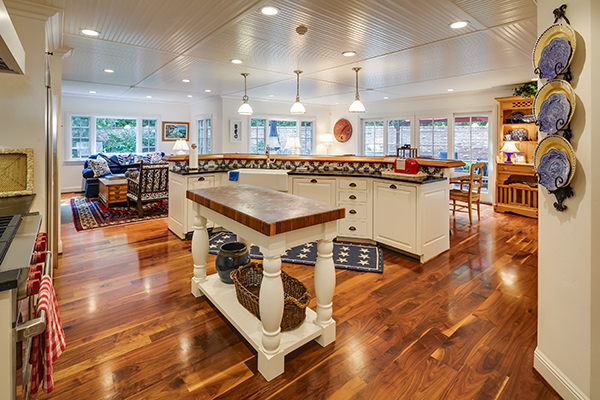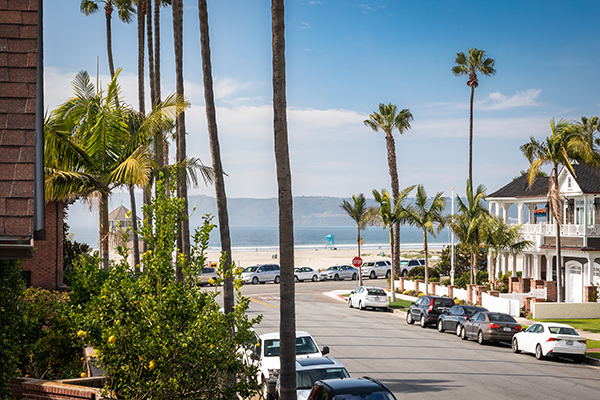 The charm of Coronado is palpable. Its ambience is emblematic of "home town America" — a town with Fourth of July parades, Friday night football and the corner cafe; something that's hard to find with today's strip malls and urban sprawl.
The exception here is not only the "island's" obvious geographic advantage, it's also one of the world's most beautiful and affluent settings. Steeped in history, the community actively protects the character, culture and preservation of Coronado distinguished architecture and its legacy. The result of this dedication is observable on every corner and down every street.
The home at 1030 Loma Ave. in Coronado is no exception. The four-bedroom, four-bath home with 3,495 square feet is on an approximately 6,000-square-foot lot.
Charlotte Rudowicz and Phyl Sarber, Realtors with the Bay to Beach Group affiliated with Berkshire Hathaway HomeServices California Properties, have the listing on the historic home. The listing price is $5.1 million.
Rudowicz said that the story of the property is that it was built in 1890 as a carriage house for what is now known as Crown Manor at 1015 Ocean Blvd. in Coronado.
"Crown Manor is the largest, most beautiful mansion we have on our island," Rudowicz said. "The gentleman that owned Crown Manor was very into polo horses, and there was a polo field here in Coronado in 1890."
Crown Manor, the 22,997-square-foot Tudor-style landmark, steps away from the iconic Hotel del Coronado has been home to several families during the years. A 2018 Coronado Times story, "A House With Many Stories – Coronado's Crown Manor" by Jennifer Velez, said that Walter H. Dupee, the second owner, was a polo enthusiast who added two wings to the estate and stables for visiting polo teams.
Rudowicz said that the home on Loma Avenue was the carriage house for the horses and groomsmen that at that time backed up to Crown Manor. She said it wasn't until the 1980s that it was made into a separate home.
"In 2011, a local, very well-known builder, Lorton Mitchell, did a huge remodel of almost $1 million," Rudowicz said. "That included everything from solar hot water tanks on the roof, to new siding, new electrical, plumbing, beautiful floors, a reconfiguration of where the kitchen is and an addition of the beautiful master bedroom suite on the first level."
Lorton Mitchell Custom Homes Inc., in business since 1983, is a prolific homebuilder in Coronado that has built more than 100 custom homes in the community, along with several historic preservation/upgrade projects.
Rudowicz said the overarching design philosophy was to modernize the home but stay true to its historical origins.
"There are still touches of the original everywhere," Rudowicz said. "For example the (former) doors to the stable is now the garage door, while it looks small and unassuming, it's covering a large, modern two-car garage; there's a clawfoot bathtub, original brickwork inside and outside — it's the perfect combination of old-world charm and stunning modern updates."
The home is one block off Ocean Boulevard and has an impressive second story patio with great views of the ocean.
Rudowicz said it's a very comfortable family home, with a huge upstairs family room/living room/great room and a downstairs great room.
"It's almost like you get two of everything because upstairs you have a great room and a master and downstairs a great room and a master," she said.
There are two additional bedrooms, one of the downstairs' bedrooms pays homage to what a groomsman might have occupied with an original fireplace and a pass through for logs.
The outdoors is private and lush with high walls around it that run the entire length of the back side of the property that backs up to Crown Manor.
"Phyl and I are co-agents on the property, we've been selling here in Coronado for a combined total of more than 60 years — we sell classic Coronado charm," Rudowicz said. "It's really important to us that the history remain and that the charm isn't awash with the gorgeous new modern boxes — we love selling Coronado history, we want to keep it going."
Send luxury real estate items to s
glidden@sdbj.com.