SD 500: Lee Chesnut
Sunday, April 21, 2019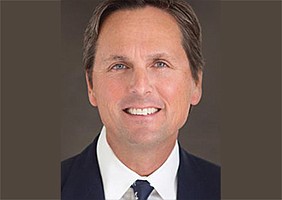 Lee Chesnut
Principal, Chesnut Properties
SDBJ 500 recap: Lee Chesnut is principal and founder of Chesnut Properties, a Solana Beach-based commercial real estate investment and development company. The company is building Millenia Office, which includes three campuses with a combined 1.4 million square feet of office space as part of the 210-acre Millenia project in Chula Vista. The three campuses are named Think, Discover, and Invent and make up one of the largest office projects on the West Coast. Chesnut started his namesake company in the fall of 1990, fulfilling his dream to be working for himself by age 30.
ALMA MATER
Biola University
CIVIC INVOLVEMENT
He is a founding member and benefactor for
Collaboration4Cure Alzheimer's San Diego.