San Diego Firm Funds West Hollywood Building Rehab
Sunday, April 21, 2019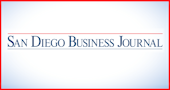 San Diego-based Wilshire Quinn Capital has provided a $2.2 million rehabilitation loan for a 2,555-square-foot retail property in West Hollywood. The lender said the financing provided will go toward the construction of 2,781 square feet of second floor space as well as general improvements to the property.

Wilshire Quinn said the loan amount equates to 47 percent of the value of the property on an as-is basis. The property was recently appraised at $4.6 million. The loan will be equivalent to 34 percent of the after-repair value of the West Hollywood property, the lender said in a news release.
According to CBRE, asking prices for retail in the greater Los Angeles area averaged to $2.42 per square foot at the end of 2018. Asking rents per square foot in San Diego averaged at $2.44 at the end of 2018.