Murphy Begins Construction on Final Building at The Campus
Sunday, April 21, 2019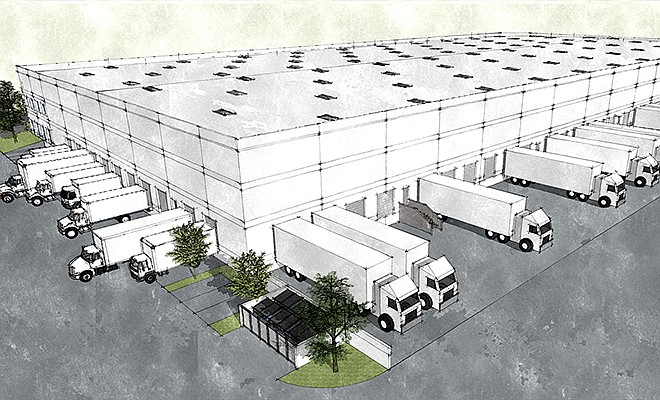 Murphy Development Co. has started construction on the final industrial building at The Campus at San Diego Business Park, formerly known as the San Diego Business Park.
Murphy is building the 137,000 square foot building on spec on a seven-acre site.
The company bought the business park from Panasonic Corp. of North America in 2017 and renamed it.
The campus has two existing buildings, which Murphy Development built in 1986 for Sanyo, which sold them to Panasonic.
Those buildings are leased to Panasonic, Brokerage & Logistics Solutions, kSARIA, and the federal General Services Administration with space still available for lease.
In addition to The Campus at San Diego Business Park, Murphy recently finished construction of the 2.1 million square-foot Siempre Viva Business Park in Otay Mesa.
The new building at 2065 Sanyo Ave., will have a 32-foot minimum clear height, 6,000 amps of 277/480 power, manufacturing sewer and water capacity, ESFR (Early Suppression Fire Response) sprinklers, concrete truck courts, wide column spacing and high dock doors designed for distribution users.
Construction is expected to finish at the end of 2019.
The building was designed by Pacific Cornerstone Architects and Lusardi Construction is the general contractor.