JFS Gets More Resources For Its Food, Outreach Programs
Sunday, April 21, 2019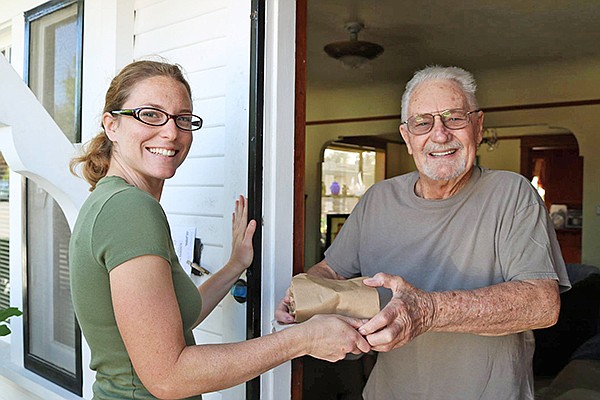 The S. Mark Taper Foundation awarded the Jewish Family Service of San Diego a $100,000 grant to support its Hand Up Food Pantry and FoodMobile program, both of which provide nutritious food, hygiene products and other essentials to San Diegans in need.
The grant from the S. Mark Taper Foundation will support JFS's FoodMobile program which provides hot, kosher, home-delivered meals to homebound older adults and younger adults with disabilities. These meals provide homebound individuals with vital nutrition, as well as a meaningful connection to their community.
The JFS Hand Up Food Pantry provides supplemental, nutritious food to more than 2,000 individuals, totaling up to 300,000 meals annually. It is the only food pantry in San Diego that offers unlimited produce to its clients — distributing 88,000 pounds of fresh fruits and vegetables in 2017.
JFS CEO Michael Hopkins, said: "Our commitment to enhancing the quality of people's lives in the San Diego community is strongly aligned with the goals of the S. Mark Taper Foundation,"
Adrienne Wittenberg, executive director of the S. Mark Taper Foundation, said: "Jewish Family Service of San Diego is doing crucial work by providing necessities to those who need it most."