Cubic Secures U.S. Navy Aerial Refueling Supplier Contract
Sunday, April 21, 2019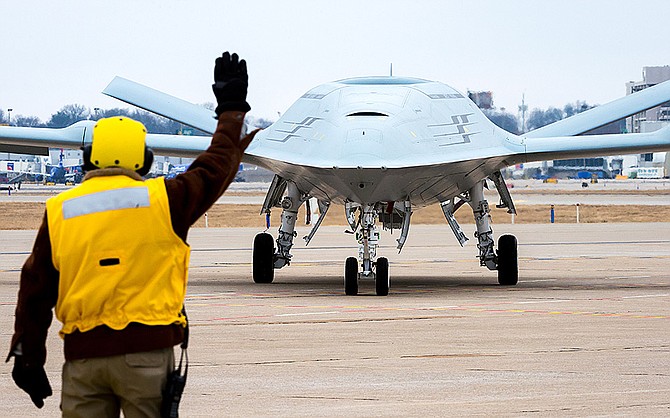 The Boeing Co. has tapped Cubic Corp. to aid in the development of the U.S. Navy's first unmanned aerial refueling aircraft. The technology company said it will provide wideband satellite communication modem systems and data links for the project led by Boeing.
Financial terms of the deal were not disclosed.
Cubic (NYSE: CUB) said the project development program, named MQ-25, will yield four aircraft for the U.S. Navy to begin operating by 2024. Cubic said the contract will support up to 30 jobs at the company.
The MQ-25 will be the Navy's first full-sized, unmanned production aircraft to launch off of an aircraft carrier deck, and return once its mission is done. Its job will be to refuel other aircraft in flight, extending the range of the carrier air wing.
Cubic announced the contract win on April 17. The company supplies data links to other U.S. Navy programs.
In April, Cubic received a defense contract from New Zealand and a contract to service Ireland's National Transportation Authority mobile ticketing systems.