Charlotte Russe Plans a Comeback, YM Inc. Confirms
Sunday, April 21, 2019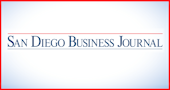 A month after announcing it would be going out of business and closing all of its stores in 44 states and Puerto Rico, San Diego-based Charlotte Russe Holdings Corp. tweeted on April 11 that it plans on re-opening 100 retail locations. YM Inc., the Toronto, Canada, based company that acquired Charlotte Russe in March, confirmed the tweet via email.
"We are planning a brand new online shopping experience, as well as re-opening 100 retail locations across the U.S.," read the tweet posted on the Charlotte Russe Twitter handle. "Watch out for more details coming soon!"
The message came along with a five second video with the words: Coming soon a new Charlotte Russe. New Team. New Selection. New Charlotte Russe.
When reached for confirmation, Jasna Brtan, vice president of human resources at YM Inc., said: "We are working on opening 100 stores. Beyond that, we don't have any additional comments."
On Feb. 3, Charlotte Russe filed for Chapter 11 bankruptcy protection. The filing was made in the U.S. Bankruptcy Court of the District of Delaware and the proceedings were to be used to facilitate the closing of approximately 94 stores while pursuing a sale of the business and its assets. According to an April news release, a U.S. Bankruptcy Court judge approved an order naming SB360 Capital Partners as agents of the liquidation, with plans for inventory valued at about $160 million to be sold through the company's 400-plus stores.
In a press release published in late March, Charlotte Russe announced it had sold the brand and related intellectual property to YM Inc. for an undisclosed amount. The Charlotte Russe headquarters closed its doors on April 5.
"We are very excited Charlotte Russe will be joining the portfolio of brands at YM," read a statement by Dayna Quanbeck, interim CEO of Charlotte Russe. "This acquisition marries a beloved brand with a sophisticated retail platform and provides Charlotte Russe a path to grow in the future."
Charlotte Russe was founded in 1975 and catered to young women, selling apparel, shoes and accessories. Sales were at their highest in 2016, at $986 million. Peek Kids, Charlotte Russe's kids' clothing stores founded in 2016, also closed.
In San Diego County, Charlotte Russe had stores in Grossmont Center, Westfield Mission Valley, Parkway Plaza, Plaza Bonita, Chula Vista Center, Otay Ranch Town Center, Westfield North County, The Shoppes at Carlsbad and Viejas Outlets.