Turning Point Therapeutics Raises $166.5M in Public Debut
Thursday, April 18, 2019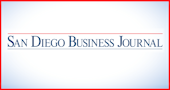 Cancer drug developer Turning Point Therapeutics raised $166.5 million in its public market debut, an amount that surpassed original company expectations.
That's before deducting underwriting discounts, commission and offering expenses. On April 17, the company sold 9.25 million shares at a price of $18, the high end of a price range laid out prior to the initial public offering.
Turning Point Therapeutics, which trades on Nasdaq under the symbol "TPTX," wants to tackle enzyme mutations that can hinder existing cancer treatments. Its lead drug candidate is undergoing a phase 1/2 clinical trial.
Company CEO Athena Countouriotis who was behind multiple oncology drug approvals. Its chairman and chief scientific officer, Jean Cui, was the lead inventor of top-selling Pfizer cancer drug xalkori.
Last month, Turning Point Therapeutics penciled in a $100 IPO.