SD 500: Jeff Church
Thursday, April 18, 2019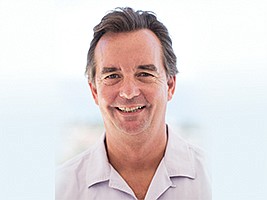 Jeff Church
CEO, Suja Juice
Non-GMO, cold-pressed juice might seem a far cry from concrete and private equity, but Jeff Church has had a hand in these markets. Church built and sold several companies through his $25 million private equity firm, Autus Capital, and was CEO of a concrete firm before forming Nika Water Co., which donates 100 percent of its profits to clean water projects and poverty alleviation. In 2012, Church co-founded cold-pressed juice company Suja Juice, which has grown to employ more than 225 people in Oceanside with annual revenues of more than $110 million.
ALMA MATER
Michigan State University
HOBBY
He has competed in more than 50 marathons and summited five of world's seven highest peaks.