Poway Industrial Building Sold For Nearly $16M
Thursday, April 18, 2019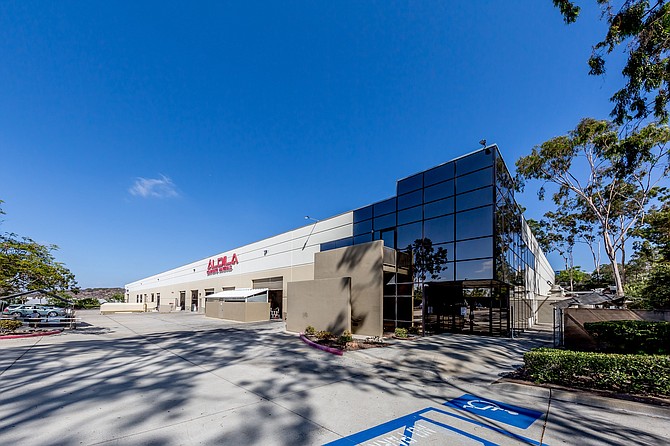 A Poway industrial building has been sold for nearly $16 million.
The 73,000 square-foot property at 13450 Stowe Drive was sold by SENTRE (Stewards and Entrepreneurs of Real Estate) to SOCAL Stowe, LLC.
The building is fully leased to Aldila Composite Materials, a subsidiary of Mitsubishi.
Representing SENTRE in the sale were Bryce Aberg, Jeff Chiate, Jeffrey Cole, Ed Hernandez, Mike Adey, Brooks Campbell, Zach Harman and Devin Muna of Cushman & Wakefield's San Diego office. Brant Aberg of Cushman & Wakefield was an advisor on the sale.
Jim Snyder and Patrick Lacey of Lee & Associates represented Aldila.
"The current tenant has occupied the property for decades since the mid-1990's and very recently made a substantial investment into the property that included several interior, exterior and mechanical upgrades," Aberg said. "Furthermore, the property is positioned in the center of the I-15 corridor, which has one of the largest concentrations of aerospace and defense companies in San Diego."
Built in 1991 on a 4.3-acre site, the single-story building has mezzanine space, dock and grade level loading, open outdoor amenities, new LED lighting and a secured yard.
Real estate reporter Ray Huard may be reached at rhuard@sdbj.com or 858-277-8904.