Aztec Village Shopping Center Sold For $5.1M
Thursday, April 18, 2019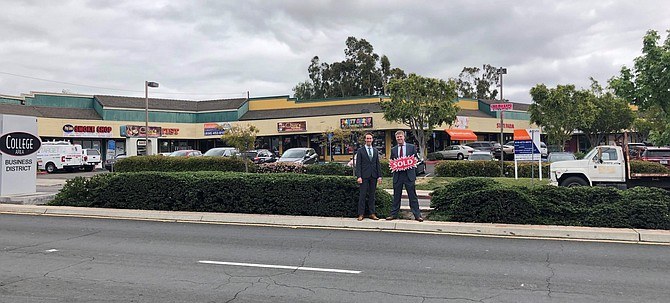 A College area shopping center has been sold for $5.1 million.
The Aztec Village Shopping Center, 6663 El Cajon Blvd., was sold by 1201 Main Street, LLC to Aztec Village, LLC.
Erik Egelko and Max Reynolds of SVN Asset Advisory Group represent the seller.
Pat Geary of CEG Advisors represented the buyer and will handle leasing.
The new owners plan to renovate the center.
"The seller had accumulated significant appreciation in the property and it made sense to sell and exchange their equity into a project closer to their headquarters in Los Angeles," Egelko said.
Real estate reporter Ray Huard may be reached at rhuard@sdbj.com or 858-277-8904.