Envision Uplisted to Nasdaq, to Raise $12M
Wednesday, April 17, 2019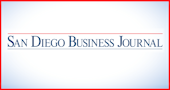 San Diego-based Envision Solar International was uplisted from the OTCQB markets to the Nasdaq on April 16. The company also said it was seeking to raise $12 million in a public offer concurrent to the uplisting.
The business describes itself as a leading producer of unique and sustainable infrastructure products for electric vehicle charging, energy security and outdoor media.
Envision said a reverse stock split at a ratio of 1-for-50 would be carried out through the offer.
According to a securities filing, Envision Solar will seek to sell 2 million units consisting of one common share and a warrant for one share at a fixed cost of $6.30 per share. All 2 million units from the offer will be sold at $6 per unit.
Maxim Group LLC was tapped as the sole book runner while Joseph Gunnar & Co. will act as the co-manager for the offer slated to close on April 18. Resources from the offer will repay existing debt and help the company grow its product development and manufacturing units.
The San Diego-based manufacturer said revenues for the 2018 fiscal year increased by 336 percent to $6.2 million year-over-year.
Envision was founded in 2006.